Fr. Mark-Mary asks Fr. Pierre Toussaint about his experience of racism and division in the Church. And Fr. Mark-Mary listens.
"We really are listening. We really are suffering. Real tears have been shed. We're not PR people. We're priests. We're spiritual fathers and our spiritual sons and daughters are suffering. If any of you suffers, we suffer with you…If you are angry with us, we want to hear it. If you are confused by us, we want to hear it. If you want more guidance from us, we're happy to offer it. Everything and anything is fair game. We're here for you. We're family."

Fr. Mark-Mary, CFR
---
Meet Fr. Mark-Mary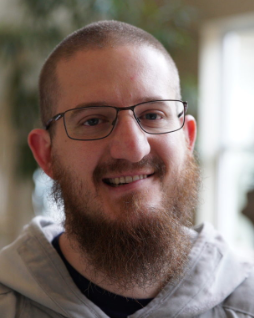 Father Mark-Mary was ordained as a Franciscan Friar of the Renewal (CFR) in 2018 and lives at a friary in the Bronx.
The mission of the CFRs is to wholeheartedly embrace Jesus through fidelity to the Church and her Sacraments. Paired with their commitment to prayer, contemplation, and study of Sacred Scripture, the CFRs serve those around them, especially the poor, in the footsteps of Christ.
Discover beautiful music from the CFRs here.