Theophany: God wants to reveal Himself to each one of us.
But our constant addiction to the pleasure chemicals of dopamine and serotonin can be a barrier to this intimacy.
Today Fr. Mark-Mary challenges us to consider fasting from a near continuous stream of pleasure in order to hear and experience new intimacy with God. Why not consider driving without music, fasting from snacking throughout the day, or giving up social media this Lenten season?
---
---
Meet Fr. Mark-Mary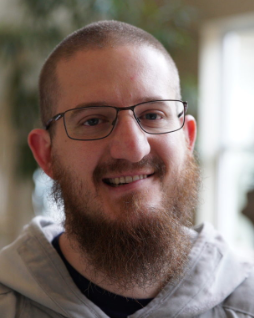 Father Mark-Mary was ordained as a Franciscan Friar of the Renewal (CFR) in 2018 and lives at a friary in the Bronx.
The mission of the CFRs is to wholeheartedly embrace Jesus through fidelity to the Church and her Sacraments. Paired with their commitment to prayer, contemplation, and study of Sacred Scripture, the CFRs serve those around them, especially the poor, in the footsteps of Christ.
Discover beautiful music from the CFRs and Fr. Mark-Mary's book Habits for Holiness: Small Steps for Spiritual Progress, both available from Ascension.