How high can you jump? How fast can you run? Do you have the hands of an NFL quarterback? The NFL Combine is in full swing to be followed by the Draft, when players are picked based on their physical abilities and talents to play professional football.
What does this have to do with Lent you may ask yourself?
Today, Fr. Mark-Mary makes the connection between the spiritual disciplines, fasts and penances that we are embracing in this season of Lent and the athletic challenges of the NFL Combine. He encourages us to not critique ourselves in how well we do at each individual Lenten practice, but rather refocus our spiritual life on the ultimate goal: sainthood. Let's reach for the End Zone this Lent!
---
---
Meet Fr. Mark-Mary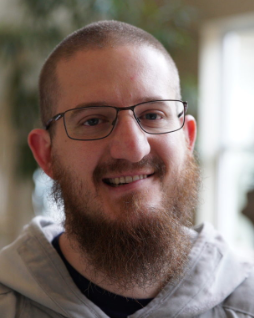 Father Mark-Mary was ordained as a Franciscan Friar of the Renewal (CFR) in 2018 and lives at a friary in the Bronx.
The mission of the CFRs is to wholeheartedly embrace Jesus through fidelity to the Church and her Sacraments. Paired with their commitment to prayer, contemplation, and study of Sacred Scripture, the CFRs serve those around them, especially the poor, in the footsteps of Christ.
Discover beautiful music from the CFRs and Fr. Mark-Mary's book Habits for Holiness: Small Steps for Spiritual Progress, both available from Ascension.