Let's talk about the process.
One of the hardest things to talk about as Christians is finding God's providence in our daily process. This process is the way to eternal life in Heaven, but as you probably already know, it's anything from easy to walk it. Day-to-day we're faced with temptation, and are constantly longing for something amazing to happen to us that will make this process all the easier. But when we really look at our daily lives we can see that, not only is God doing radically transformative works in us right now, but he always has been.
Today, Fr. Mark-Mary explains how to find God's providence in our faith journey.
Meet Fr. Mark-Mary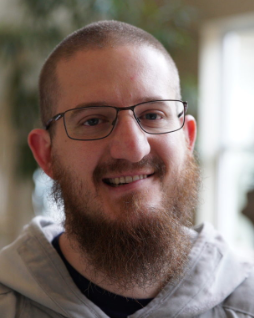 Father Mark-Mary was ordained as a Franciscan Friar of the Renewal (CFR) in 2018 and lives at a friary in the Bronx.
The mission of the CFRs is to wholeheartedly embrace Jesus through fidelity to the Church and her Sacraments. Paired with their commitment to prayer, contemplation, and study of Sacred Scripture, the CFRs serve those around them, especially the poor, in the footsteps of Christ.
Discover beautiful music from the CFRs and Fr. Mark-Mary's book Habits for Holiness: Small Steps for Spiritual Progress, both available from Ascension.