Fr. Mark-Mary and Fr. John Anthony Boughton share some friendly reminders on the consequences of sin.
If each of us could see our souls and the sins we've committed as God sees them, we would surely be horrified by the consequences. Luckily for us, however, God is infinitely merciful and is always ready to forgive us. But if we get hyper focused on the bountiful nature of the Lord's mercy, we might start to forget the very real consequences that sin has in our lives and the lives of those around us.
Mercy means nothing without justice. We wouldn't need a Savior if we never needed repentance and purification. And because of this it's important that we recognize the ripple effect that sin has in our lives and the lives of others.
In some way or another, every sin is a crime against God and our neighbor, and each has a heartbreaking effect. Let us pray that the Lord increases our awareness of the consequences our sins have and strengthens us to seek out his mercy intentionally, without assuming we already have it.
Meet Fr. Mark-Mary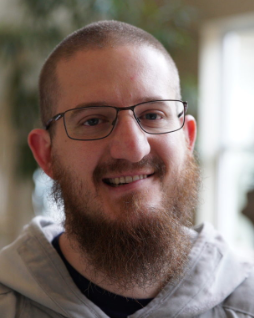 Father Mark-Mary was ordained as a Franciscan Friar of the Renewal (CFR) in 2018 and lives at a friary in the Bronx.
The mission of the CFRs is to wholeheartedly embrace Jesus through fidelity to the Church and her Sacraments. Paired with their commitment to prayer, contemplation, and study of Sacred Scripture, the CFRs serve those around them, especially the poor, in the footsteps of Christ.
Discover beautiful music from the CFRs and Fr. Mark-Mary's book Habits for Holiness: Small Steps for Spiritual Progress, both available from Ascension.