If someone walked up to you and wanted to know "The Good News," would you be able to tell them?
The Good News, or the Kerygma, is the summation of our faith as Christians. John 3:16, which speaks about God's love for humanity, is a great example of this. But knowing The Good News isn't enough: we have to know how to explain it to those we meet and do so in a way that invites them into our faith.
Today, Jackie and Bobby explain how to evangelize through spreading The Good News.
Order your copy of The Activated Disciple here.
---
Meet Jackie and Bobby Angel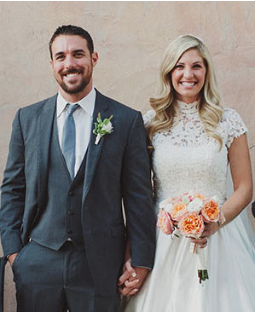 Jackie Francois Angel is a full-time worship leader and speaker. Bobby Angel is a campus minister and theology teacher at a Catholic high school. Married in 2013, they have four beautiful children and strive to grow in holiness each day!