The call to holiness can feel like an overwhelming challenge. In fact it can seem downright impossible. But in spite of our brokenness, sinfulness and littleness God keeps calling us to "walk on the water" with Him.
Today Fr. Mike contrasts our "mercenary heart" – which so easily is swayed to pursue the pleasures of the world which draws our gaze away from Jesus – with the "Merciful Heart of Jesus" that seeks to draw us to Himself.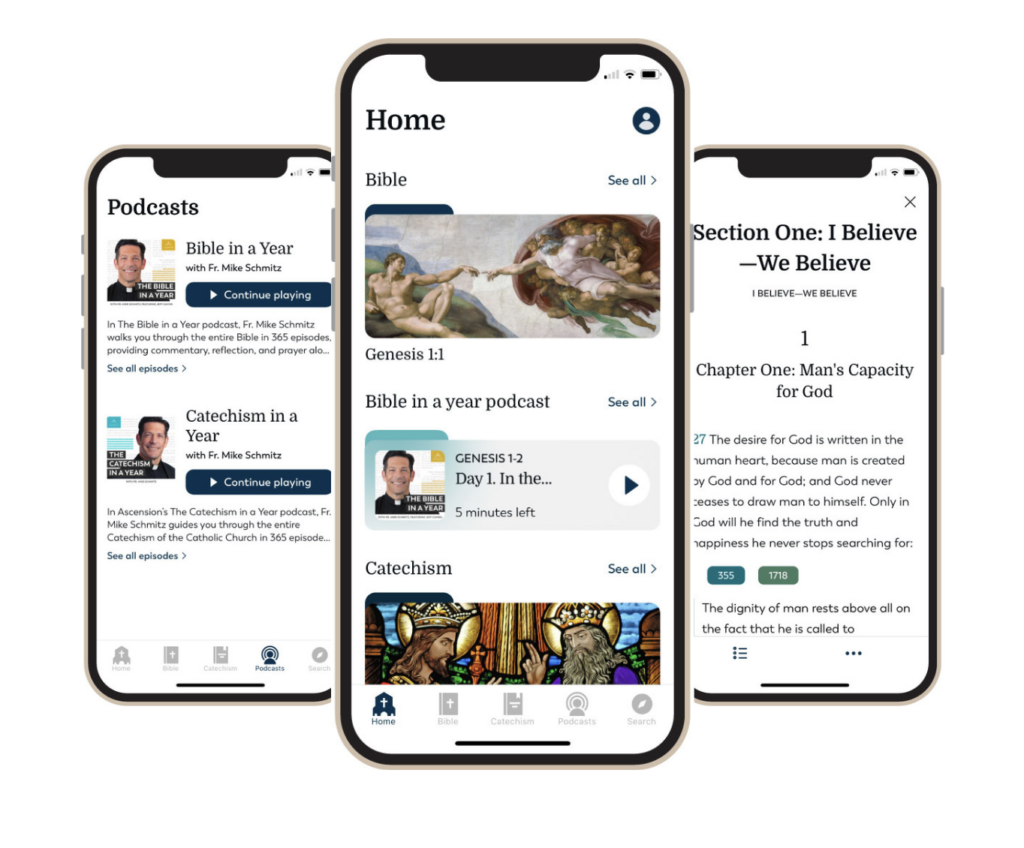 It's Here: The Bible & Catechism App!
The word of God and the complete teachings of the Catholic Church. Answers and commentary by Fr. Mike Schmitz, Jeff Cavins, and other experts. Video, audio, and textual commentary. Right on your phone.
Meet Fr. Mike Schmitz
Fr. Mike Schmitz serves as Director of Youth and Young Adult Ministry for the Diocese of Duluth and as chaplain for the Newman Catholic Campus Ministry at the University of Minnesota-Duluth.
He is a presenter in Ascension's Chosen, Altaration, and The 99 programs, and has a channel on Ascension Presents. He is also the host of the Ascension podcasts The Bible in a Year and The Catechism in a Year.