Jackie and Bobby give their thoughts on voting, backed by Church teaching.
As Catholics, we're not meant to fit into any specific political group or party. We're instead called to live in the world, but not of it, meaning we must participate in our life on Earth, knowing that the only things that can truly fulfill us are found in Heaven. So when it comes to voting, we're never going to be 100% happy or fulfilled with a certain party or candidate, and that's okay.
Lucky for us, the Church has clear guidelines that apply to Catholics all over the world, not just in America, that can help steer our decisions regarding certain policies in an election. Most of this advice comes from the Catechism of the Catholic Church, and can be found in Ascension's new book, Clear Conscience: A Catholic Guide to Voting.
There are three duties that we as Catholics are called to:
To participate in civic duty
To inform our consciences
To uphold the Catholic faith
Above all, we are called to be Catholic before we're Republican, Democrat, American, or any other nationality. Voting as a Catholic means recognizing that nothing in this life will ever be perfectly aligned with the Church, but doing our best to uphold her teachings and protect the sanctity of life in all situations. 
---
Meet Jackie and Bobby Angel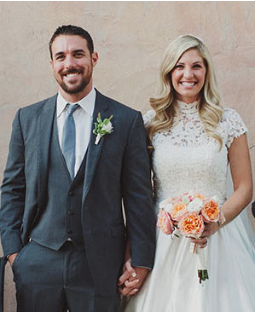 Jackie Francois Angel is a full-time worship leader and speaker. Bobby Angel is a campus minister and theology teacher at a Catholic high school. Married in 2013, they have four beautiful children and strive to grow in holiness each day!