Fr. Mark-Mary talks about the most necessary step in order to surrender to God, the thing that provides the greatest strength in the spiritual life. Step one always has to be going to God and asking for his help. God is good, present, and active in your life. To surrender, you need to let God in and let him take over your life.
Fr. Mark-Mary recommends this simple prayer: "God I give you permission to take what I am not strong enough to give."
He will respond with his grace.
---
Meet Fr. Mark-Mary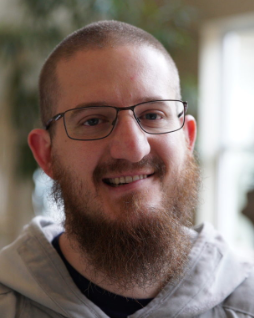 Father Mark-Mary was ordained as a Franciscan Friar of the Renewal (CFR) in 2018 and lives at a friary in the Bronx.
The mission of the CFRs is to wholeheartedly embrace Jesus through fidelity to the Church and her Sacraments. Paired with their commitment to prayer, contemplation, and study of Sacred Scripture, the CFRs serve those around them, especially the poor, in the footsteps of Christ.
Discover beautiful music from the CFRs here.