Many of us know that learning how to speak the five love languages is a great way to improve your relationships with those who are close to you. Fr. Mark-Mary explains how they can also help us love our neighbor as ourselves.
In case you don't know them or can't remember them, the five love languages are:
words of affirmation
quality time
gifts
touch
works of service.
Essentially they are responses to God's grace, and they build up the kingdom of God on earth. Jesus wants us all to be one as he and the Father are one (John 17:21). Loving our neighbor through learning their love language, and then speaking it to them, is an opportunity to build up community the way Jesus wants us to.
So many of us come up with our own paradigms regarding how to love others, but sometimes we have to adapt to the ways others perceive love. Where there is lack of communication there can be division, Fr. Mark-Mary says. It's common for a person to feel unloved when they are not understood.
Loving our neighbor the way they receive love may require leaving our comfort zone, but it's worth dying to ourselves a little so we may live for another.
---
Meet Fr. Mark-Mary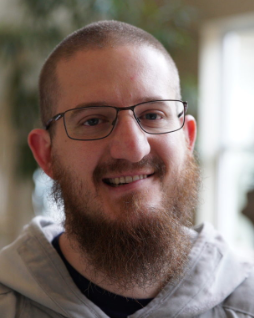 Father Mark-Mary was ordained as a Franciscan Friar of the Renewal (CFR) in 2018 and lives at a friary in the Bronx.
The mission of the CFRs is to wholeheartedly embrace Jesus through fidelity to the Church and her Sacraments. Paired with their commitment to prayer, contemplation, and study of Sacred Scripture, the CFRs serve those around them, especially the poor, in the footsteps of Christ.
Discover beautiful music from the CFRs here.