Have you ever had a friend that you feel like didn't really respect you? Kim Zember joins Jackie today to talk about three signs to look out for that may indicate bad friendships.
Here are three signs that you might have bad friendships:
They lead you into sin. If you're trying to live a virtuous life and your "friend" is making fun of you or tearing you down, they're not a good friend.
They drain you. This doesn't mean that they're leading you astray, but every time you hang out with them, you feel exhausted.
They're not happy for you. If you share something good that has happened to you, and your friend is dismissive or stoic, that's a sign of a toxic relationship.
It's also important to evaluate yourself and ask, "Am I a good friend?" Do I call them on to be a better person, do I listen as much as I talk, and do I celebrate the good things in their lives?
At the end of the day, God wants you to have close friends who lead you to heaven. If you realize that you don't have any friends who will really call you on, ask God to bring those people into your life, and he will answer your prayer.
---
Meet Jackie and Bobby Angel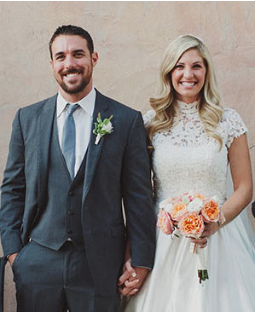 Jackie Francois Angel is a full-time worship leader and speaker. Bobby Angel is a campus minister and theology teacher at a Catholic high school. Married in 2013, they have four beautiful children and strive to grow in holiness each day!