Your imagination is a powerful gift from God, and your freedom to focus carries immense responsibility. When we surrender our future to God, it can be tempting to focus on that unknown future instead of the here and now. It can be tempting to imagine what things might be like… especially for the worse.
Today, Fr. Mark-Mary challenges us to discipline our imaginations and focus the way that an athlete disciplines his or her own body, and gives us a few tips to stay grounded and present in the moment.
---
---
Meet Fr. Mark-Mary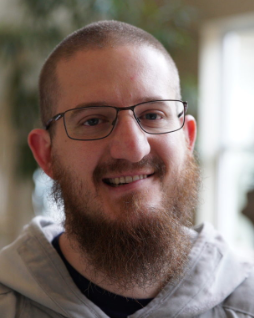 Father Mark-Mary was ordained as a Franciscan Friar of the Renewal (CFR) in 2018 and lives at a friary in the Bronx.
The mission of the CFRs is to wholeheartedly embrace Jesus through fidelity to the Church and her Sacraments. Paired with their commitment to prayer, contemplation, and study of Sacred Scripture, the CFRs serve those around them, especially the poor, in the footsteps of Christ.
Discover beautiful music from the CFRs and Fr. Mark-Mary's book Habits for Holiness: Small Steps for Spiritual Progress, both available from Ascension.