When was the last time you prayed the Our Father and actually thought about the words you were praying? In a way, it's a summation of our faith, especially when it comes to our relationship with God the Father. It's so important, in fact, that it's the prayer Jesus teaches his disciples when they ask how they should pray (Matthew 6:7-15). But because it is such a cornerstone of our prayer tradition, we can tend to overlook it.
Today, Fr. Mark-Mary and Brother Kolbe share why they love the Our Father, and how we can pray it with a whole new fervor.
Looking for further reflection on the prayers of the Rosary? Want to dive deeper into prayer? Check out Matt Fradd's Pocket Guide to the Rosary.
Meet Fr. Mark-Mary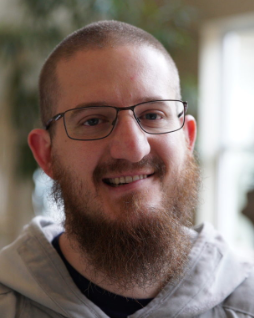 Father Mark-Mary was ordained as a Franciscan Friar of the Renewal (CFR) in 2018 and lives at a friary in the Bronx.
The mission of the CFRs is to wholeheartedly embrace Jesus through fidelity to the Church and her Sacraments. Paired with their commitment to prayer, contemplation, and study of Sacred Scripture, the CFRs serve those around them, especially the poor, in the footsteps of Christ.
Discover beautiful music from the CFRs and Fr. Mark-Mary's book Habits for Holiness: Small Steps for Spiritual Progress, both available from Ascension.