Throughout the Gospel of the John, Jesus says, "Remain in me" or "abide in me," which—in simplified terms—means whatever you do, invite Jesus along. Ask him to "come with." This is a way to grow in your relationship with him, but it's also a smart thing to do because, after all, Jesus said:
"I am the vine, you are the branches. He who abides in me, and I in him, he it is that bears much fruit, for apart from me you can do nothing."

John 15:5
When we ask someone to "come with" or "go with", as Fr. Mike says they do in Minnesota, we are implying that we enjoy their company and even have a certain kind of love for them. When you love someone, you want them to come with you wherever you go.
But "remain in me" means more than that. It also means gaze upon Jesus, not just at his face in a religious icon—though that could help—but gaze upon him with the interior gaze of the heart. Be aware that he is present. This shouldn't be burdensome. It's simple. Spending time with one you love is as easy as doing nothing.
Thirdly, remaining in Christ means to speak to him. Tell him your dreams and desires. Ask him what he wills. When you do this keep in mind, the Lord is free. He is not robotic. He is free to love us as he wills, and sometimes that love is difficult—but it's what we need. 
So next time you do something, anything, say, "Jesus, wanna go with?"
---
Meet Fr. Mike Schmitz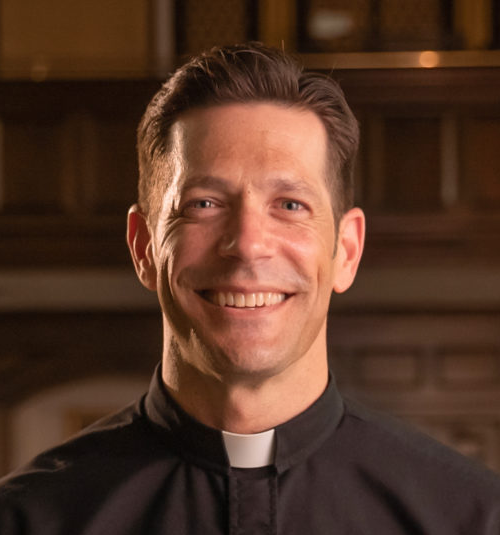 Fr. Mike Schmitz serves as Director of youth and young adult ministry for the Diocese of Duluth and as chaplain for the Newman Catholic Campus Ministry at the University of Minnesota-Duluth.
He is a presenter in Ascension's Chosen, Altaration, and The 99 programs, and has a channel on Ascension Presents.