How do we give and take criticism as Christians? Usually, when it's from someone who loves us, criticism is about growing in holiness and virtue together. When we give criticism, it should be from the common biblical call to admonish the faithful.
Criticism should not be condescending. It should not be used to break someone down, but ultimately to build them up, as any good parent would do. One of the Blessed Mother's titles is Our Lady of Good Counsel, and that is what we are doing when we lovingly criticize, or admonish those we love. We are giving them good, although tough, counsel.
Many people like to forget every part of the Bible except Christ's words, "Do not judge" (Matthew 7:1). However, the call to repent, change our lives, and turn to God and away from sin is very much a part of the Bible. In fact the first words of Jesus' ministry are, "Repent, the kingdom of heaven is at hand" (Matthew 3:2)
Romans 15:1 states:
"We who are strong ought to bear with the failings of the weak, and not to please ourselves; let each of us please his neighbor for his good, to edify him."
Titus 1 says to "amend what was defective" and to "rebuke sharply" empty talkers and deceivers "that they may be sound in the faith".

Those who have humility will take admonishment as an opportunity to grow in faith. As painful as it could be, this is how God prunes our branches so we can grow better. Good criticism is good counsel.
Sometimes we do get and give bad counsel, though. Sometimes those who are given bad criticism can use that as a fire under them to prove their critics wrong. So even when we receive bad criticism, we can use that to our advantage.
When this happens, remember St. Paul's words, "to lead a life worthy of the calling to which you have been called, with all lowliness and meekness, with patience, forbearing one another in love" (Ephesians 4:2).
Where do I need to grow? How do I interiorize the criticism I receive? Just as importantly, how do I give good counsel to those I love, and lovingly admonish them where they are wrong? Jesus loves us enough as we are, but loves us too much to leave us as we are.
---
Meet Jackie and Bobby Angel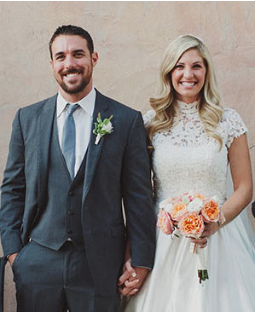 Jackie Francois Angel is a full-time worship leader and speaker. Bobby Angel is a campus minister and theology teacher at a Catholic high school. Married in 2013, they have four beautiful children and strive to grow in holiness each day!