St. Teresa of Calcutta proved these words to be true, "If you are everything God made you to be, you will set the world on fire" (attributed to St. Catherine of Siena).
Fr. Mark-Mary's heart was set on fire after hearing St. Teresa's story, and that's what led him to the Franciscan Friars of the Renewal. St. Teresa lived a life of prayer, openness, and patience, but, "First and foremost Mother Teresa was a woman of profound prayer," Fr. Mark-Mary says. 
It was in a profound experience of prayer on a train that St. Teresa first felt called to start the Missionaries of Charity. It was her time in front of the Blessed Sacrament every day that formed her into a saint. Fr. Mark-Mary challenges us to "give God a blank check" and set the world on fire as St. Teresa did.
Meet Fr. Mark-Mary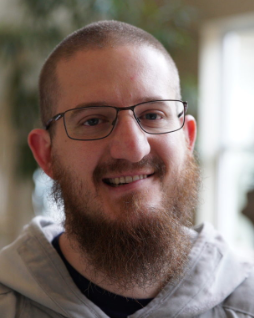 Father Mark-Mary was ordained as a Franciscan Friar of the Renewal (CFR) in 2018 and lives at a friary in the Bronx.
The mission of the CFRs is to wholeheartedly embrace Jesus through fidelity to the Church and her Sacraments. Paired with their commitment to prayer, contemplation, and study of Sacred Scripture, the CFRs serve those around them, especially the poor, in the footsteps of Christ.
Discover beautiful music from the CFRs here.