Being a parent is exhausting, because parents put the needs of their kids before themselves and die to self every single day. In short, kids make you holy.
If you're called to marriage and parenthood, you're also called to die to yourself every day for the sake of your children, and for the glory of God.
You'll never get an award or public recognition for raising children, but the slow, everyday work of raising kids in the faith means doing your best to send holy reflections of Christ into the world.
Ascension is proud to partner with authentically Catholic institutions and organizations committed to spreading the Gospel. Learn more about the sponsor of this video, Ave Maria University.
---
Meet Jackie and Bobby Angel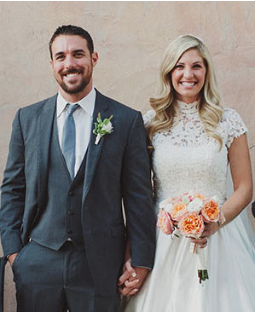 Jackie Francois Angel is a full-time worship leader and speaker. Bobby Angel is a campus minister and theology teacher at a Catholic high school. Married in 2013, they have four beautiful children and strive to grow in holiness each day!