Jackie explains how God answered her prayers while praying the fifty-four-day Rosary novena, which is when you pray the Rosary for fifty-four days straight. For the first twenty-seven days you pray a Rosary each day as you offer a petition, and for the next twenty-seven days you pray a Rosary each day in thanksgiving even if you did not receive what you asked for. 

The first time she prayed this novena, Jackie prayed asking God to make her boyfriend at the time more interested in daily Mass. Before the Rosary novena, her boyfriend never went to daily Mass, and by the twenty-seventh day of it he said he was going to start going every other day. 

Jackie mentions a few other instances where the fifty-four day novena pulled through for her, including when it helped lead her to her husband Bobby.

The fifty-four day novena really tests your perseverance, but Jackie guarantees it is worth it even if you don't get what you asked for in the end—because God will give you what you need. 

---
Meet Jackie and Bobby Angel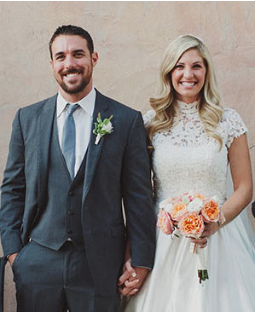 Jackie Francois Angel is a full-time worship leader and speaker. Bobby Angel is a campus minister and theology teacher at a Catholic high school. Married in 2013, they have three beautiful children and strive to grow in holiness each day!