God invites man to participate in his work in a real and necessary way. In the Old Testament, he gives mankind a share in his mission to populate the earth (Adam and Eve), save mankind (Noah), save the Israelites (Moses), and so on. God invited Mary to play a role in the salvation of the world. He invited the apostles to make disciples of all nations.
Jesus said, "As the Father has sent me, so I send you." Even Scripture was written by people participating in the work of God.
It hurts God when we don't do the work he has given us to do. We each have a calling given to us by God, a mission to build up his kingdom. This mission is not voluntary. It is necessary. Let's beg for God's grace to accomplish the mission he assigned to us. Let's get to work.
---
Meet Fr. Mark-Mary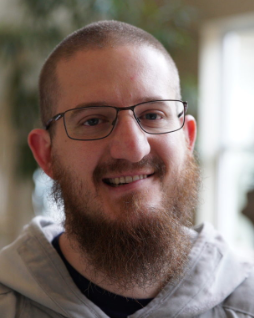 Father Mark-Mary was ordained as a Franciscan Friar of the Renewal (CFR) in 2018 and lives at a friary in the Bronx.
The mission of the CFRs is to wholeheartedly embrace Jesus through fidelity to the Church and her Sacraments. Paired with their commitment to prayer, contemplation, and study of Sacred Scripture, the CFRs serve those around them, especially the poor, in the footsteps of Christ.
Discover beautiful music from the CFRs here.