Today Bobby and Jackie review with us the ever-important truth held by the Catholic church teaching that we must honor and protect all life from conception in the womb to life's natural end.
In The Bible in a Year (with Fr. Mike Schmitz)™ featuring Jeff Cavins podcast, Fr. Mike Schmitz guides you through the entire Bible in 365 episodes. Using an exclusive reading plan rooted in The Bible Timeline® (a ground-breaking approach to understanding salvation history developed by Biblical scholar Jeff Cavins) you won't just read the Bible … you'll finally understand how all the pieces fit together to tell an amazing story that continues in your life today!
---
Meet Jackie and Bobby Angel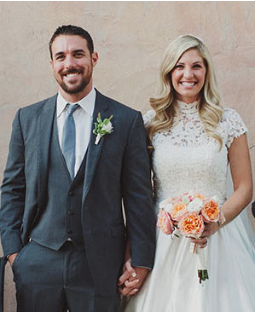 Jackie Francois Angel is a full-time worship leader and speaker. Bobby Angel is a campus minister and theology teacher at a Catholic high school. Married in 2013, they have four beautiful children and strive to grow in holiness each day!
Has Ascension's free media strengthened your faith?
You can now offer ongoing support for this content with a recurring gift.
Support Ascension
Get your favorite Ascension content sent right to your email!