The passage of time in our lives is marked by birthdays, anniversaries, milestones, and more. Each of these special occasions help us to remember and celebrate something and someone special and unique. But how can we do this better?
Did you know that in the Bible that the word "remember" is mentioned over 250 times? It's important that whether we enjoy celebrating these milestones or not, that we take account of what God is doing and make time to stop and reflect on it. Today Jackie and Bobby encourage us to lean in to the celebration of these milestones and to do a better job of "remembering."
---
Meet Jackie and Bobby Angel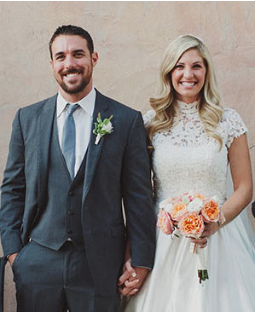 Jackie Francois Angel is a full-time worship leader and speaker. Bobby Angel is a campus minister and theology teacher at a Catholic high school. Married in 2013, they have four beautiful children and strive to grow in holiness each day!