Are we really supposed to believe in miracles? Do we need to have a special faith to see them? Do they even happen anymore?
In today's technologically advanced societies, we can be quick to reject the possibility of miracles—or we can trust so wholeheartedly in science that we can forget God still wants to show us signs and wonders in our world. Here and now.
Today, Fr. Mark-Mary challenges us to consider how we can be open to the miraculous in our lives and how to allow grace to strengthen our faith—whether we see miracles in our own life or not.
Meet Fr. Mark-Mary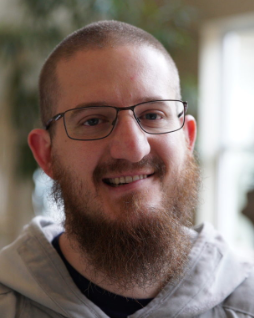 Father Mark-Mary was ordained as a Franciscan Friar of the Renewal (CFR) in 2018 and lives at a friary in the Bronx.
The mission of the CFRs is to wholeheartedly embrace Jesus through fidelity to the Church and her Sacraments. Paired with their commitment to prayer, contemplation, and study of Sacred Scripture, the CFRs serve those around them, especially the poor, in the footsteps of Christ.
Discover beautiful music from the CFRs and Fr. Mark-Mary's book Habits for Holiness: Small Steps for Spiritual Progress, both available from Ascension.