It's a new year and maybe you've told yourself that you're not going to be late anymore. 2022 is the year you're going to be on time…Right?
Today Jackie discusses why being timely is a virtue and how we can combat the temptation to make excuses for being bad with timeliness.
America's #1 Religion Podcast from Fr. Mike Schmitz: The Bible in a Year
The Bible in a Year podcast, hosted by Fr. Mike Schmitz and featuring Jeff Cavins, guides Catholics through the entire Bible in 365 daily episodes. If you've struggled to read the Bible, this podcast is for you!
---
Meet Jackie and Bobby Angel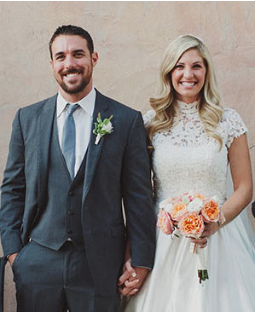 Jackie Francois Angel is a full-time worship leader and speaker. Bobby Angel is a campus minister and theology teacher at a Catholic high school. Married in 2013, they have four beautiful children and strive to grow in holiness each day!