In an increasingly digital age, we do more and more things virtually. And while we can use technology to help us listen to the Bible in a Year or connect with likeminded Catholics, why is it we must receive the sacraments in person?
Today, Fr. Mike reminds us that we are a body and that the Lord uses our physical humanity to do the work of healing and restoration like we receive in the Sacrament of Reconciliation.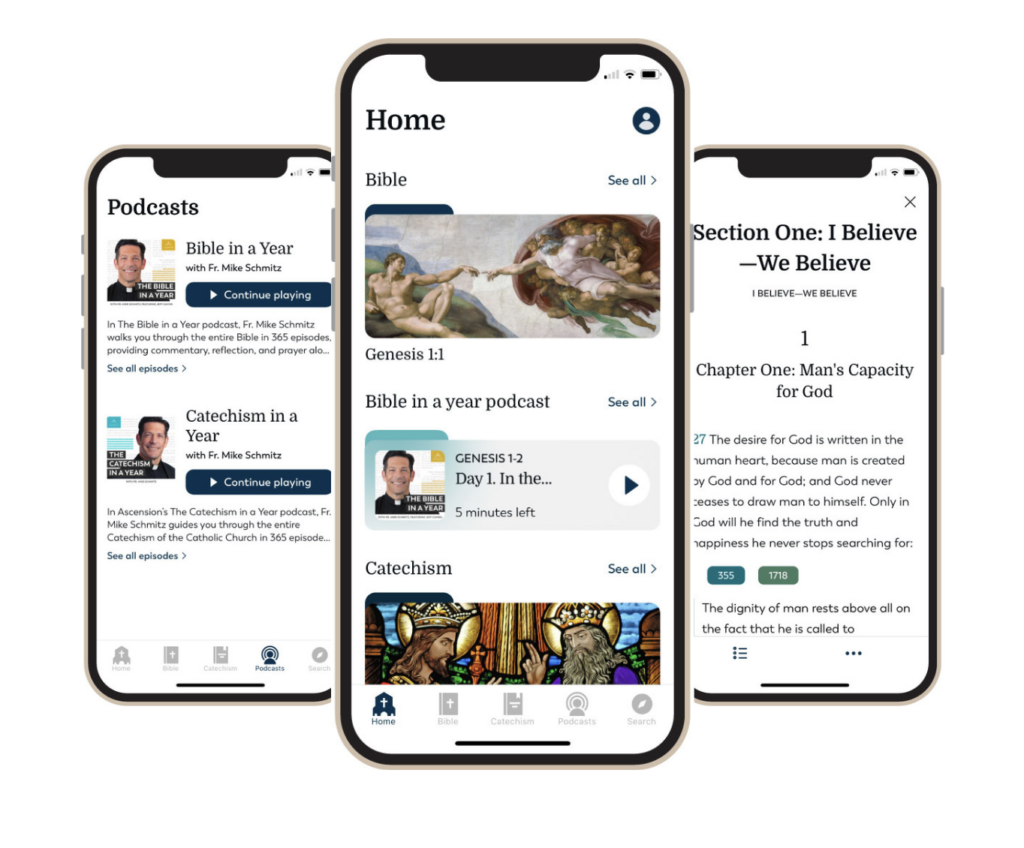 It's Here: The Bible & Catechism App!
The word of God and the complete teachings of the Catholic Church. Answers and commentary by Fr. Mike Schmitz, Jeff Cavins, and other experts. Video, audio, and textual commentary. Right on your phone.
---
Meet Fr. Mike Schmitz
Fr. Mike Schmitz serves as Director of Youth and Young Adult Ministry for the Diocese of Duluth and as chaplain for the Newman Catholic Campus Ministry at the University of Minnesota-Duluth.
He is a presenter in Ascension's Chosen, Altaration, and The 99 programs, and has a channel on Ascension Presents. He is also the host of the Ascension podcasts The Bible in a Year and The Catechism in a Year.