If you're a Christian living in a world motivated by power and success, ambition and humility can seem diametrically opposed to one another. But is that actually true?
Today, Fr. Gregory Pine O.P. defines the virtue of magnanimity and it's nemesis pusillanimity, and positions them both in a tug of war between vice and virtue.
St. Augustine's Confessions is full of insights and revelations that we can all relate to. Read along and enjoy some commentary from Fr. Gregory Pine, O.P., and Fr. Jacob Bertrand Janczyk, O.P. with The Confessions of St. Augustine, the next installation in the Catholic Classics series from Ascension. You can also download the reading plan and follow along on the Dominicans podcast. God bless you!
---
---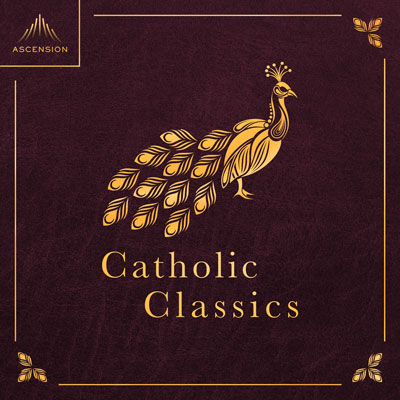 Starting October 2, 2023, join Fr. Gregory Pine, O.P. and Fr. Jacob Bertrand Janczyk, O.P. as they read and explain The Confessions of St. Augustine on the Catholic Classics podcast.
---
---
Fr. Gregory Pine, O.P. is a Dominican friar (Order of Friars Preachers) of the Province of Saint Joseph, which is located in the Northeastern portion of the United States.
Crediting the intercession of St. Thomas Aquinas in his discernment, Fr. Gregory joined the Order after graduating from Franciscan University of Steubenville, where he studied math as well as humanities and Catholic culture. After being ordained as a priest in 2016, he served as parochial vicar at St. Louis Bertrand Parish in Louisville, KY, where he also worked as an adjunct professor at Bellarmine University. He then served as the assistant director of campus outreach for the Thomistic Institute based in Washington, D.C. In 2023 he earned a doctorate in dogmatic theology at the University of Fribourg in Switzerland, concentrating on the Christology of St. Thomas Aquinas.
In addition to his role as one of the hosts of Ascension's new podcast Catholic Classics, Fr. Gregory is also a regular contributor to the popular podcasts Pints with Aquinas, Godsplaining, and The Thomistic Instituteand has traveled widely to preach and teach the Catholic Faith.
When he's not reading medieval tomes or administering the sacraments, Fr. Gregory spends his time enjoying great works of fiction and hiking in the nearby mountains.