If you're able to, bringing your kids to Mass is a beautiful way to instill the love of God and a heart of worship within your children at a young age. But if you've done it… you know it's quite the rodeo.
Jackie and Bobby Angel have been there (and they are still there), and Jackie has a few basic tips today to make the transition into the pews a little easier—and maybe even help your kids get more out of the liturgy.
And while you're at it, put a book in their hands so that they can follow along.
Jackie and Bobby got to participate in Ascension's new programs, "Renewed: Your Journey to First Reconciliation" and "Received: Your Journey to First Communion". See the free preview!
---
Meet Jackie and Bobby Angel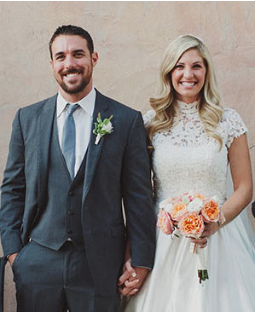 Jackie Francois Angel is a full-time worship leader and speaker. Bobby Angel is a campus minister and theology teacher at a Catholic high school. Married in 2013, they have four beautiful children and strive to grow in holiness each day!