Merry Christmas! Today, Fr. Mark-Mary explains ways we can meditate on the birth and life of Christ through the Bible.
Here are some bible study resources Father has to share with you:
The first tool is the Great Adventure Bible Timeline with Jeff Cavins. This timeline breaks down the story of salvation, and it's actually the study the CFRs use! It'll teach you how to read and understand the entire Bible and introduce you to the wonderful narrative of Scripture in a way that will transform your life. The TGA Bible is also available in Spanish now!
If you want to dive deeper into your TGA Bible, or just enjoy guided meditations, check out Fr. Mike's newest podcast, Bible in a Year, which launches on January 1st, 2021. In this podcast, Father breaks down every section of the bible, with a new episode every day, and will help lead you in meditations on the events, people, and places in the bible. What better way to start the new year than with Fr. Mike!
Looking to go even further into the life of Christ? Check out Ignatius Press' bible commentary, Fire of Mercy: Heart of the Word (Vol. II). This volume, which focuses on the gospel of Matthew, will take you through a deep spiritual journey of not only understanding the language of the bible but also teaching you how to inform others. This tool is definitely a bit more intense, but if you're ready for the next step, this is a good place to start. 
If you're looking to enrich your knowledge of the Old Testament specifically, check out A Catholic Introduction to the Bible: The Old Testament, by Dr. Bergsma and Dr. Pitre. Another great resource is the Synopsis of the Four Gospels, edited by Kurt Aland. These works are definitely more on the academic side but offer extremely comprehensive accounts of the bible. 
This last tool is not necessary by any means but might be cool to have on your radar. It's the Zondervan Greek and English Bible by William D. Mounce and Robert H. Mounce. This Bible offers the Greek text side by side with the English and allows you to see the root of each word in our English bible. Another cool Greek resource is the Greek and English Lexicon, for which you do have to know the Greek alphabet. 
This is an incredible time of formation in our faith, and hopefully, through some of these tools, you'll be able to strengthen your understanding of God's gift to us of Jesus Christ and dive into the Christmas season with a deeper faith. Merry Christmas!
---
Meet Fr. Mark-Mary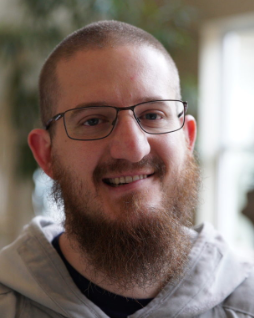 Father Mark-Mary was ordained as a Franciscan Friar of the Renewal (CFR) in 2018 and lives at a friary in the Bronx.
The mission of the CFRs is to wholeheartedly embrace Jesus through fidelity to the Church and her Sacraments. Paired with their commitment to prayer, contemplation, and study of Sacred Scripture, the CFRs serve those around them, especially the poor, in the footsteps of Christ.
Discover beautiful music from the CFRs and Fr. Mark-Mary's book Habits for Holiness: Small Steps for Spiritual Progress, both available from Ascension.
Has Ascension's free media strengthened your faith?
You can now offer ongoing support for this content with a recurring gift.
Support Ascension
Get your favorite Ascension content sent right to your email!