Jackie and Bobby talk about how attraction to a person's physical appearance pales in comparison to attraction to the whole person. Physical attractiveness fades away, so it's foolish to base a relationship—especially a marriage—on it.

Jackie recalls how many friends of hers didn't find their husbands too physically attractive when they first met, but as they got to know the man they eventually married they noticed the attractiveness that resonated from his personality and virtue. Bobby says when he comes home from work he looks forward to seeing her wife not just because of her physical beauty, but because of how attracted he is to her whole person.

When we see a person for who they are, made in the image and likeness of God, physical beauty becomes a mere accessory that is easily replaced once it fades.

Beards are the one exception. Nothing can replace a man's beard. 
---
Meet Jackie and Bobby Angel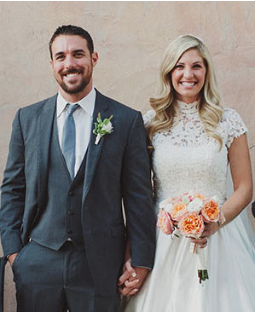 Jackie Francois Angel is a full-time worship leader and speaker. Bobby Angel is a campus minister and theology teacher at a Catholic high school. Married in 2013, they have three beautiful children and strive to grow in holiness each day!