This Holy Week, Fr. Mark Toups' encourages us to place ourselves at the foot of the Cross, and to find a way to receive the sacrament of reconciliation before Easter. He then invites everyone to pray with him as he meditates on the mysteries of Jesus' final hours.
When you picture yourselves at the foot of the Cross, what do you see? Take this time to meditate on his broken body, broken for you and I. Do you see Mary there with you and Jesus? Do you see the Beloved Disciple? What's going through your mind? At the foot of the Cross, what would you say to Jesus? What would you want him to say to you?
Or maybe you are speechless. If so, that's just as good. All Jesus wants right now is for you to be there with him.
Get your copy of the Ascension Lenten Companion today.
---
Meet Fr. Mark Toups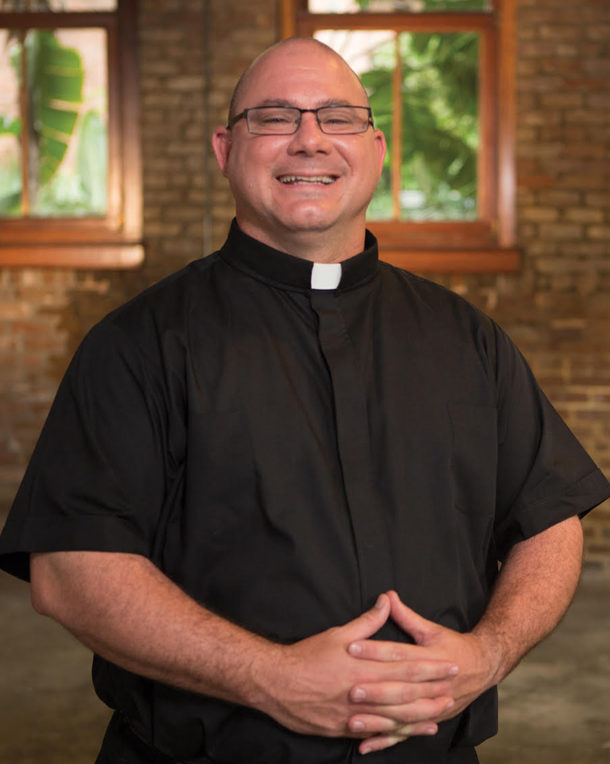 Ordained in 2001, Fr. Mark Toups is a priest for the Diocese of Houma-Thibodaux, where he serves the Diocese as Director of Seminarians. In addition, Fr. Toups works with the Institute for Priestly Formation, specializing in communications, development, and spiritual direction.
Fr. Toups has also served as pastor of St. Lucy's Catholic Church in Houma, LA and St. Luke's Catholic Church in Thibodaux, LA. He received his Master's of Divinity from Notre Dame Seminary in New Orleans. A college graduate of Nicholls State University, he is a native of Houma, LA.