For this Fifth Week of Lent, Fr. Mark Toups talks about Lazarus, who could not be unbound and reborn until Jesus did it for him; Fr. Mark uses this story to demonstrate how we all can find our way back to God.
He encourages you to take advantage of the sacrament of reconciliation this Lent. He also talks about making a general confession, a practice popularized by St. Ignatius of Loyola. This is where you confess all of the sins of your life surrounding a certain bad habit and ask God to unbind you from it. Fr. Toups admits giving into a lie that led him to believe that God only loved him when he was doing the right thing. A general confession helped him abandon that lie.
Don't be afraid to tell a priest who you know about your sins. Don't worry about whether a priest remembers the sins you tell him. A priest is given a special grace to forget the sins he heard in confession. Even if you don't know how to confess, just let the priest know and he will guide you through it.
Jesus brought freedom to Lazarus. He wants to bring freedom to you.
Get your copy of the Ascension Lenten Companion today.
---
Meet Fr. Mark Toups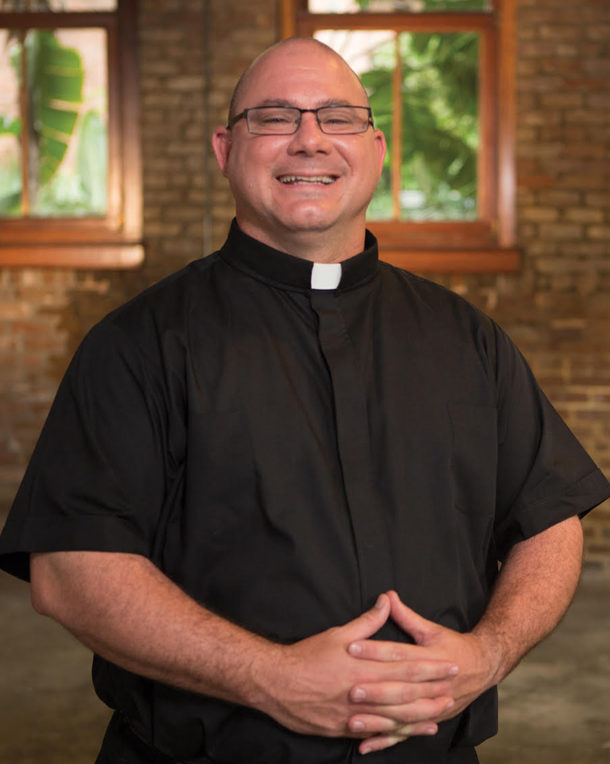 Ordained in 2001, Fr. Mark Toups is a priest for the Diocese of Houma-Thibodaux, where he serves the Diocese as Director of Seminarians. In addition, Fr. Toups works with the Institute for Priestly Formation, specializing in communications, development, and spiritual direction.
Fr. Toups has also served as pastor of St. Lucy's Catholic Church in Houma, LA and St. Luke's Catholic Church in Thibodaux, LA. He received his Master's of Divinity from Notre Dame Seminary in New Orleans. A college graduate of Nicholls State University, he is a native of Houma, LA.