Jesus is a Savior of infinite mercy, kindness, and love towards everyone he meets. However, in the New Testament, there's one group he harps on more than all the others: the Pharisees. The Pharisees were a group of Old Testament followers who believed that everyone needed to follow the Jewish laws in order to be holy and devout towards God. However, while their intentions were good, they failed to see the interior commitment that needs to be made within our hearts to have a real relationship with Christ. Instead they focused on how they looked exteriorly, the faults of others, and how they were doing everything by the means of their own strength.
Today, Jackie and Bobby explain what it means to be a modern-day Pharisee, and point out three things to look for within ourselves to avoid behaving this way.
Encounter the man God chose to raise his Son! Pre-order your copy of In St. Joseph's Footsteps: 30 Days of Meditations here.
---
Meet Jackie and Bobby Angel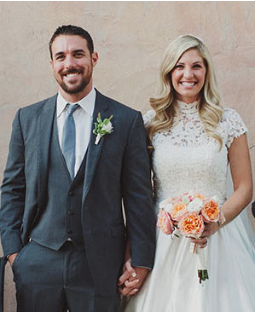 Jackie Francois Angel is a full-time worship leader and speaker. Bobby Angel is a campus minister and theology teacher at a Catholic high school. Married in 2013, they have four beautiful children and strive to grow in holiness each day!