Ever feel like you don't fit in with the world around you?
As Christians, we are given a divine calling to help those around us get to Heaven. And although Christ tells us to meet people where they're at and act with charity, the world often doesn't like the truth we try to tell—and will actively persecute us because of it. Maybe as Christians, we're not meant to fit in, but instead to stand out as we proclaim the truth of Christ.
Today, Bobby explains why it's okay not to fit in with the world around us, and why this might actually benefit Christ's mission through us.
Ascension's popular Mother's Planner is now available for 2022! Be sure to reserve your copy before we sell out.
---
Meet Jackie and Bobby Angel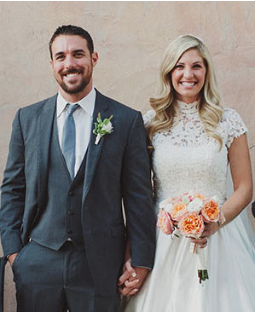 Jackie Francois Angel is a full-time worship leader and speaker. Bobby Angel is a campus minister and theology teacher at a Catholic high school. Married in 2013, they have four beautiful children and strive to grow in holiness each day!