Fr. Mike is at the library of St. Charles Borromeo Seminary in Philadelphia, and he's answering the most asked questions about priests and the priesthood—according to the internet.
He answers great questions like:
Do priests get paid?
Do they get married?
Do they pay taxes?
How do priests become bishops?
Why do they wear black?
Why do they kiss the altar?
And more …
Fr. Mike is visiting St. Charles Seminary to give a talk on evangelization and new media. The talk will be posted on Ascension Presents. So stay tuned to catch it.
---
Meet Fr. Mike Schmitz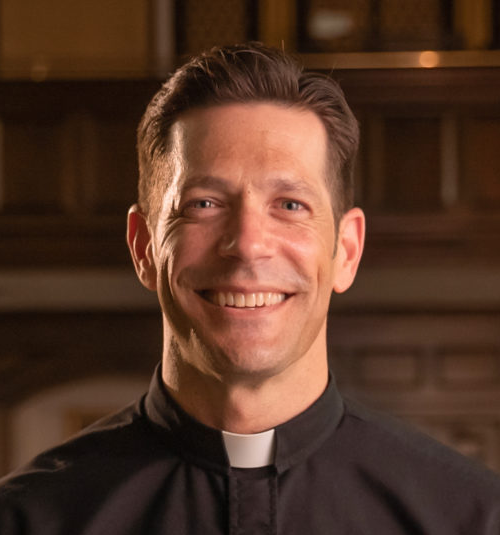 Fr. Mike Schmitz serves as Director of youth and young adult ministry for the Diocese of Duluth and as chaplain for the Newman Catholic Campus Ministry at the University of Minnesota-Duluth.
He is a presenter in Ascension's Chosen, Altaration, and The 99 programs, and has a channel on Ascension Presents.