Matt Fradd answers questions on virtue and sin, such as: How to form good habits, the best way to prepare for confession, the difference between a grave matter and a mortal sin, and what a scapular can and can't do.
He also tells his audience what kind of music he likes, adding that Gregorian chant is great for getting toddlers to fall asleep.
If you have a question for Matt, type #askmattfradd in the comments section below. You may hear your question on an upcoming episode.

To help Catholics enter into the mysteries of the Rosary, Matt Fradd has written a guide! A Pocket Guide to the Rosary is a small book that will have a big impact on your prayer life and improve your ability to pray what St. Padre Pio called "the weapon of our times". Preorder it here!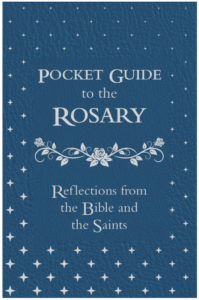 For more #askmattfradd, check out his video on Doubting God, Scrupulosity, and Spiritual Tiredness.