Want to win the battle for your mind? Who has the attention of your eyes and your ears? Why not consider filling that space with great Catholic books that will inspire you to live a virtuous life and renew your mind!
Join Fr. Mark-Mary today as he shares some wonderful recommendations for your Catholic book clubs, homeschooling, or just personal evening reading time!
Fr. Mark-Mary's Reading Recommendations:
• Louis De Wohl – "Lay Siege to Heaven" & "The Quiet Light"
• Michael O'Brien – "Father Elijah" & "Island of the World"
• Flannery O'Conner – "The Complete Stories"
• Henryk Sienkiewicz – "Quo Vadis"
• Mark Twain – "Personal Recollections of Joan of Arc"
• Evelyn Waugh – "Brideshead Revisited"
• Sigrid Undset – "Kristin Lavransdatter"
Add your recommendations in the comments below!
Meet Fr. Mark-Mary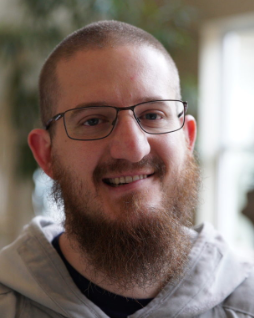 Father Mark-Mary was ordained as a Franciscan Friar of the Renewal (CFR) in 2018 and lives at a friary in the Bronx.
The mission of the CFRs is to wholeheartedly embrace Jesus through fidelity to the Church and her Sacraments. Paired with their commitment to prayer, contemplation, and study of Sacred Scripture, the CFRs serve those around them, especially the poor, in the footsteps of Christ.
Discover beautiful music from the CFRs and Fr. Mark-Mary's book Habits for Holiness: Small Steps for Spiritual Progress, both available from Ascension.