Looking to set spiritual goals for the new year? Wondering how to stick with them? Bobby offers us 5 spiritual goals that we can use as New Year's resolutions in order to increase our intimacy with God and grow in virtue:
Bobby reminds us that while we're usually good at starting things, we're not always good at finishing them. If you're like Bobby, you've found that perfectionism can be the enemy of progress. Be encouraged that, if you just get right back on the horse, God will give you the strength to persevere! Happy New Year!
---
Meet Jackie and Bobby Angel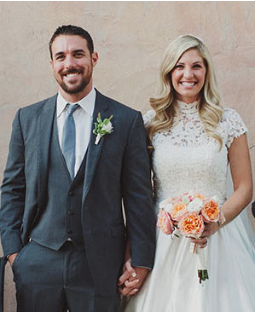 Jackie Francois Angel is a full-time worship leader and speaker. Bobby Angel is a campus minister and theology teacher at a Catholic high school. Married in 2013, they have three beautiful children and strive to grow in holiness each day!