Accountability is essential in our journey towards holiness. And you might have heard about accountability specifically with regards to growing in purity… but accountability definitely ain't a one-trick-pony.
Today, Jackie and Bobby tell us why it is we need accountability and how to get it and implement it for big changes in the spiritual life.
---
Meet Jackie and Bobby Angel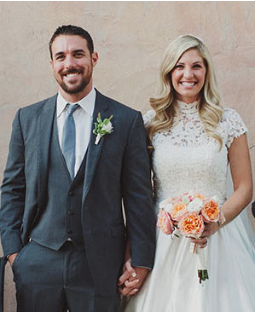 Jackie Francois Angel is a full-time worship leader and speaker. Bobby Angel is a campus minister and theology teacher at a Catholic high school. Married in 2013, they have four beautiful children and strive to grow in holiness each day!