While we are all experiencing quarantine differently, we are all most likely trying to do it on our own, without God.
When we take time away from the entertainment which distracts us, we can hear God through his word, and we can respond. In the silence he can then break through our difficulty and reveal himself. He reveals himself as our Father, as God who is good, as one who has a plan for us, and one who's been with us the whole time.
While Peter brings in a huge catch of 153 fish in John 21, Jesus got the bigger catch. Why? He caught Peter. Jesus brings Peter into a beautiful deeper relationship with himself. One filled with his love, revelation, and presence.
Jesus is present and at work in your life. He is interested and invested in you just as he was in Peter. He's doing something now in your life to bring you to himself. The discouragement and dissatisfaction you may feel gives you a chance for radical openness to God because you realize you can't take care of yourself. You need God to break through.
So often the breakdown is followed by the breakthrough. Through the hardships, we are given the extra grace needed to surrender, because only then do we realize we can't do it ourselves. 
When you come to this realization, invite the Lord in. Ask him to give you the strength and direction you need. Ask for the grace of surrender. Most importantly, give God permission to care for you.
Always remember, you are never alone. God and his Church are with you, they are behind you, and they support you.
If you'd like to listen to the songs from Brother Isaiah that Fr. Mark-Mary mentions, you can hear them on the CFRs YouTube Channel here: Little Litany and Paths Unknown.
---
Meet Fr. Mark-Mary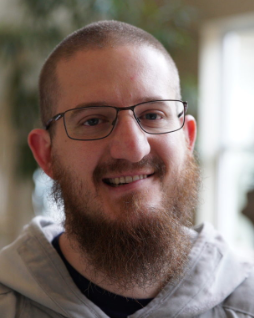 Father Mark-Mary was ordained as a Franciscan Friar of the Renewal (CFR) in 2018 and lives at a friary in the Bronx.
The mission of the CFRs is to wholeheartedly embrace Jesus through fidelity to the Church and her Sacraments. Paired with their commitment to prayer, contemplation, and study of Sacred Scripture, the CFRs serve those around them, especially the poor, in the footsteps of Christ.
Discover beautiful music from the CFRs here.