Fr. Mark-Mary explains how to do an examination of conscience.
Here are some quick guidelines on how you should make an examination of conscience:
It must be prayerful: separate yourself from distractions and prayerfully examine your day, week, or life since your last confession. Ask the Lord for his guidance.
Be thorough, but not exhaustive: you don't have to sit there and think of every second of your day, but if your mind is hitting a particular moment or situation, examine what temptations or difficulties were present in that moment and how it could have been better.
Don't be afraid to repeat: Hopefully, this guide can serve as an ongoing aid to your prayer, especially when preparing for confession, where the Lord presents his infinite mercy to us.
Start with a prayer, and by asking yourself questions such as…
"How am I doing with my relationship with the Lord?"
"Am I making real efforts to pray every day?"
"Am I keeping the Sabbath day holy? How do I spend my Sundays?"
"Am I placing my attention and devotion to things other than God?"
"Do I trust God?"
"Am I using the Lord's name in vain?"
"Do I honor my parents? Do I pray for the people in my life?"
"Am I supporting life from conception to natural death? Am I encouraging others to support life as well?"
"Have I used alcohol or drugs to the point of impairing my intellect and will, such as drunkenness?"
"Have I committed any sort of violence (even through words) towards others?"
"Have I respected my body and my health?"
"Have I engaged in any impure or lustful thoughts or actions, either alone or with others?"
"Am I surrounding myself with any harmful or sinful media which may lead to temptations or misuse?"
"Have I taken anything that's not mine, and have I been generous with what I have?"
"Have I been careless with my money and possessions?"
"Have I lied or gossiped about another person? Have I been jealous or judgmental towards others?"
"Have I expressed gratitude towards God for what I have and all he had done for me?"
Hopefully, these questions help you to get started on an examination of conscience. All of these topics in one way or another can be found in the 10 Commandments, so when in doubt, just run to those. There's no "right" way to do an examination, but as long as it's prayerful, thorough, and from your heart, you will have the guidance from God to continue on the path to salvation.
Meet Fr. Mark-Mary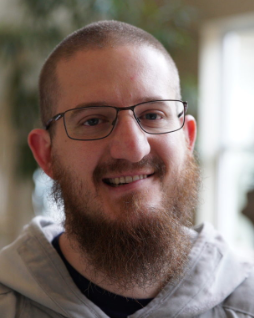 Father Mark-Mary was ordained as a Franciscan Friar of the Renewal (CFR) in 2018 and lives at a friary in the Bronx.
The mission of the CFRs is to wholeheartedly embrace Jesus through fidelity to the Church and her Sacraments. Paired with their commitment to prayer, contemplation, and study of Sacred Scripture, the CFRs serve those around them, especially the poor, in the footsteps of Christ.
Discover beautiful music from the CFRs and Fr. Mark-Mary's book Habits for Holiness: Small Steps for Spiritual Progress, both available from Ascension.