While the ladies are taking the summer off here is a bonus episode where we get the chance to get to know Sr. Miriam James Heidland a little better.
Sr. Miriam James was raised in Woodland, WA and is a graduate of the University of Nevada-Reno where she played volleyball on a scholarship and majored in Communications.
Upon graduation, she joined the Society of Our Lady of the Most Holy Trinity (SOLT), a missionary community that serves global areas of deepest apostolic need. Sr. Miriam has served at various SOLT missions including Rome, Seattle and Texas. In addition to speaking, her apostolates have included working with elementary school students, parish ministry, coaching high school volleyball and co-hosting a Catholic radio program.
Her story has been featured in the Seattle Times, The National Catholic Register and heard on Relevant Radio, Sirius XM, Catholic Answers Live and EWTN's Life on the Rock, as well as Steubenville conferences, the Share Jesus campaign and international conferences and retreats. She holds a Master's degree in Theology from the Augustine Institute and often attends courses at the Theology of the Body Institute. Her book titled Loved As I Am was released in 2014 from Ave Maria Press.
---
Meet Your Hosts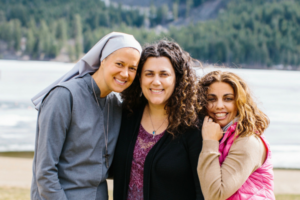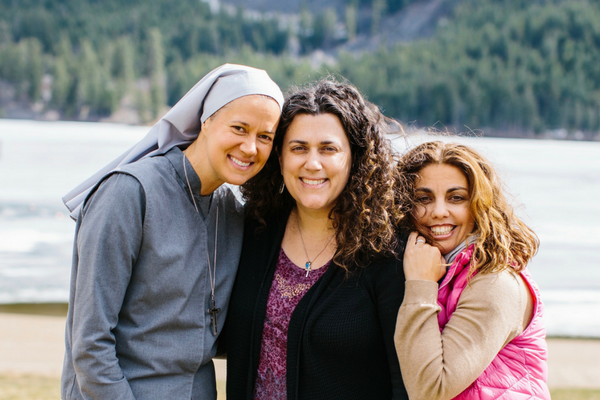 Abiding Together is a weekly podcast hosted by Michelle Benzinger, Sr. Miriam James Heidland, and Heather Khym.
If you would like to contact the ladies of Abiding Together, email: abidingtogether@ascensionpress.com.
Get your favorite Ascension content sent right to your email!