Do you want to be able to discern God's will in your life? Do you want to have the strength to trust God? Dr. Sri explains how the best example in doing these things can be found in Mary. Primarily, we must seek to know Scripture as Mary did.
Snippet from the Show
If we want our thoughts to be more attuned to God's thoughts and our desires to be shaped by his desires, then we must bring Scripture more into our lives.
---
Shownotes
Quotation from Pope Benedict XVI
Here I would like to mention Mary's familiarity with the word of God. This is clearly evident in the Magnificat. There we see in some sense how she identifies with the word, enters into it; in this marvelous canticle of faith, the Virgin sings the praises of the Lord in his own words: "The Magnificat – a portrait, so to speak, of her soul – is entirely woven from threads of Holy Scripture, threads drawn from the word of God. Here we see how completely at home Mary is with the word of God, with ease she moves in and out of it. She speaks and thinks with the word of God; the word of God becomes her word, and her word issues from the word of God. Here we see how her thoughts are attuned to the thoughts of God, how her will is one with the will of God. Since Mary is completely imbued with the word of God, she is able to become the Mother of the Word Incarnate".

Furthermore, in looking to the Mother of God, we see how God's activity in the world always engages our freedom, because through faith the divine word transforms us. Our apostolic and pastoral work can never be effective unless we learn from Mary how to be shaped by the working of God within us: "devout and loving attention to the figure of Mary as the model and archetype of the Church's faith is of capital importance for bringing about in our day a concrete paradigm shift in the Church's relation with the word, both in prayerful listening and in generous commitment to mission and proclamation".

As we contemplate in the Mother of God a life totally shaped by the word, we realize that we too are called to enter into the mystery of faith, whereby Christ comes to dwell in our lives. Every Christian believer, Saint Ambrose reminds us, in some way interiorly conceives and gives birth to the word of God: even though there is only one Mother of Christ in the flesh, in the faith Christ is the progeny of us all. Thus, what took place for Mary can daily take place in each of us, in the hearing of the word and in the celebration of the sacraments.
Pray with Scripture
It seems as though Mary didn't just study the Bible, but rather, she prayed with Scripture. God desires us to mediate and pray with Scripture as well. By doing this, we may know God better. By taking time to ponder Scripture, we are allowing God an opportunity to speak to us.
Resources
Visit Dr. Sri's website at www.edwardsri.com and to book online events with Dr. Sri email events.edwardsri@gmail.com
Find more of Dr. Sri's episodes at www.ascensionpress.com/allthingscatholic
Ascension is pleased to offer our new and improved online bible study programs and sacramental preparation programs digitally to help you minister with flexibility. Go to www.ascensionpress.com to view all our offerings
---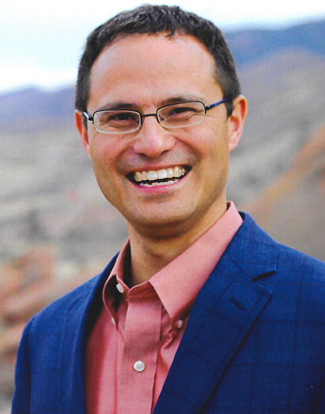 Dr. Edward Sri is a theologian, well-known Catholic speaker, and author of several best-selling books. His work with Ascension includes study programs such as A Biblical Walk Through the Mass, No Greater Love: A Biblical Walk Through Christ's Passion and Mary: A Biblical Walk with the Blessed Mother. Several of Dr. Sri's programs were filmed on-site in the Holy Land, and feature immersive video explorations of the sacred sites where Jesus, Mary, and the Apostles lived and died.
Dr. Sri is the host of the acclaimed Ascension podcast All Things Catholic with Dr. Edward Sri. Together with Curtis Martin, Dr. Sri is a founding leader of the Fellowship of Catholic University Students (FOCUS), of which he serves as senior vice president of Apostolic Outreach.
Dr. Sri lives with his wife Beth and their children in Colorado.