In this episode we discuss how to be a people of hope and not give into despair amidst the tragedy that we experience in the world. If we can keep the hope of heaven in our hearts, we can answer God's invitation to be a beacon of hope to a hurting world.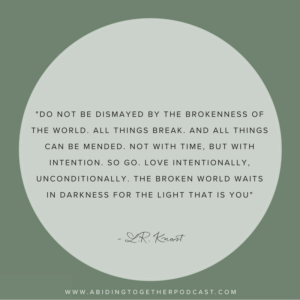 One Thing We Love This Week:
Group Questions
1. Do you find it hard to have hope in times of hardship?
2. What would it look like to speak hope into the life of someone that is hurting?
3. How can you grow the virtue of hope in your life?
Journaling Questions
1. What are some the negative beliefs you have about God when you don't see Him intervene in our problems the way that we think He should?
2. Do I believe that God can bring life to dead places?
Quote to Ponder
"Do not be dismayed but the brokenness of the world. All things break. And all things can be mended. Not with time, but with intention. So go. Love intentionally, unconditionally. The broken world waits in darkness for the light that is you" – L.R. Knots
Ingredients:
1 2/3 cup flour
1 cup sugar
1 tbsp. pumpkin pie spice
1 tsp. soda
1 tsp. baking powder
1/4 tsp salt
2 eggs, slightly beaten
1 cup (15oz can) canned pumpkin puree
1/2 cup butter, softened​​
1 cup chocolate chips
Instructions:
Mix dry ingredients. In separate bowl whisk butter, sugar, eggs, and pumpkin puree. Add dry ingredients, mix till combined, then add chocolate chips. Pour into greased muffin tin (or use muffin liners).
Bake at 350 degrees for 20-25 minutes. Don't over bake or they will be dry!
---
Meet Your Hosts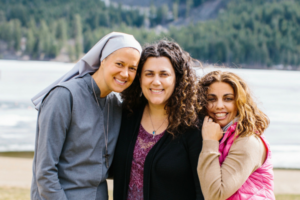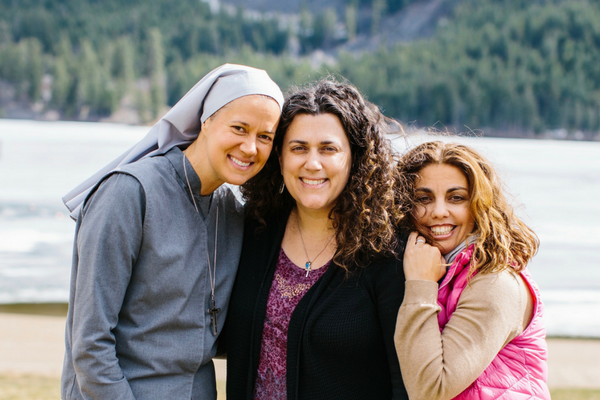 Abiding Together is a weekly podcast hosted by Michelle Benzinger, Sr. Miriam James Heidland, and Heather Khym.
If you would like to contact the ladies of Abiding Together, email: abidingtogether@ascensionpress.com.
Get your favorite Ascension content sent right to your email!