In this episode we begin our 3 part study of "Gaudete Et Exsultate (Rejoice and Be Glad)" by Pope Francis. We start with a discussion of Chapter 1, "The Call to Holiness", and that this call is not for the elite, but for everyone to live out in their own unique way. We talk about the misconceptions of what holiness looks like, share some personal stories of how God brought freedom to areas we felt pressure to live a certain way, and how God wants us to come alive.
One Thing We Love This Week:
One can of sweet corn whole kernel drained
One can black beans drained
Juice of one fresh lime
A handful or two of chopped cilantro (to your taste)
Half a jar of salsa (your choice)
1 cup (ish) grated medium or sharp cheddar cheese
A little shake of salt
Stir together and serve with corn tortilla chips
If it needs more flavor add more salsa and/or lime juice
Discussion Questions:
Discuss the quote, "Holiness is the most attractive face of the Church"?
Holiness is lived out in the little things and flows out to the big things. What are some ways that you choose to live out holiness in little ways?
How have you possibly misunderstood what holiness is "supposed to look like" in your life, vocation, and work and how have you felt pressured by this?
Where is God trying to make you come more alive this week?
Journal Questions:
Am I more interested in having more followers on social media than making disciples of Jesus?
What areas do you feel pressure in your life to be and live a certain way? How might God want to bring freedom?
How do you think that you are called to live out your holiness in a personal way, that is specific to your unique gifts and personality?
Quote to Ponder:
"Holiness is the most attractive face of the Church" – Pope Francis
---
Meet Your Hosts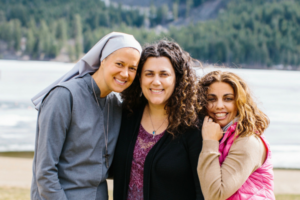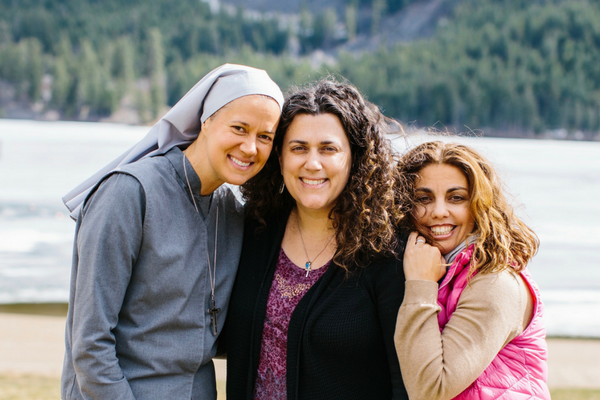 Abiding Together is a weekly podcast hosted by Michelle Benzinger, Sr. Miriam James Heidland, and Heather Khym.
If you would like to contact the ladies of Abiding Together, email: abidingtogether@ascensionpress.com.
Get your favorite Ascension content sent right to your email!