There are so many questions when it comes to intimacy within marriage. Each marriage faces its own challenges, especially when it comes to the different stages of life. Dr. Edward Sri with his wife Beth Sri answer listener questions on intimacy in marriage.
Snippet from the Show
Every couple needs to spend dedicated time enriching their relationship.
---
Shownotes
Dr. Edward Sri with his wife Beth Sri use this episode answering a whole range of questions on the topic of intimacy in marriage. These questions came directly from you, their listeners. Even if the questions may not match your own situation perfectly, the advice and wisdom offered by the Sri couple is beneficial for all married couples.
Find out more about their book The Good, the Messy, and the Beautiful: The Joys and Struggles of Real Married Life HERE!
Upcoming Events with Dr. Sri
Feb. 10: St. Stephen Catholic Church Parish Event – Speaker Series – Bentonville, AR
Feb 11: Diocese of Little Rock Men's Conference – Little Rock, AR
Feb 17-18: St. Mary Magdalen Church – Simpsonville, SC
Mar 1: St. Joseph Church Parish Mission – Avon Lake, OH
Mar 2-3: St. Michael Parish Mission – North Andover, MA
Mar 3-4: Diocese of Springfield Catholic Life Eucharistic Conference – Springfield, MA
Mar 16: Faith & Wine – Ft. Myers, FL
Mar 17-18: Catholic Men's Conference @ St. Robert Parish – Grand Rapids, MI
Mar 22-23: St. Michael Parish Mission – Prior Lake, MN
Mar 24-25: Archdiocesan Men's Conference – Dubuque, IA
Apr 13: Legatus – Denver, CO
Apr 15: Diocese of Wichita – Couples Retreat – Wichita, KS
Apr 19-20: St. Paul Center Priest Conference – Lakeway, TX
Resources
Visit Dr. Sri's website at www.edwardsri.com and to book online events with Dr. Sri email events.edwardsri@gmail.com
Find more of Dr. Sri's episodes at www.ascensionpress.com/allthingscatholic
Ascension is pleased to offer our new and improved online bible study programs and sacramental preparation programs digitally to help you minister with flexibility. Go to www.ascensionpress.com to view all our offerings
---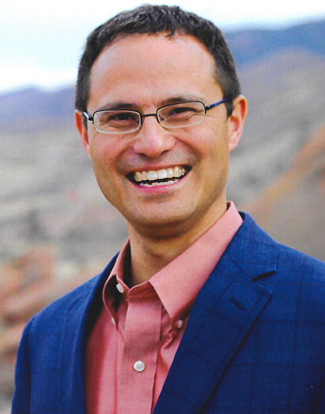 Dr. Edward Sri is a theologian, well-known Catholic speaker, and author of several best-selling books. His work with Ascension includes study programs such as A Biblical Walk Through the Mass, No Greater Love: A Biblical Walk Through Christ's Passion and Mary: A Biblical Walk with the Blessed Mother. Several of Dr. Sri's programs were filmed on-site in the Holy Land, and feature immersive video explorations of the sacred sites where Jesus, Mary, and the Apostles lived and died.
Dr. Sri is the host of the acclaimed Ascension podcast All Things Catholic with Dr. Edward Sri. Together with Curtis Martin, Dr. Sri is a founding leader of the Fellowship of Catholic University Students (FOCUS), of which he serves as senior vice president of Apostolic Outreach.
Dr. Sri lives with his wife Beth and their children in Colorado.