Do you struggle to hear God's voice? Oftentimes, we need to slow down, be still, and pay attention in order to hear the voice of God. Danielle shares three ways that God will often "whisper" us.
Snippet from the Show
Whatever is burdening you, bring it to Jesus.
---
Shownotes
Danielle's new book, Whisper: Finding God in the Everyday, is available to order!
Through Scripture
How many of us say we don't know what God is saying to us, and yet we never bother to open that big book called "God's Word"? You know, the Bible? God truly speaks to us through Scripture and we should make time to read, reflect, and listen to it every day. I share a recent example where God "whispered" to me through Luke 24.
Through Feelings
No, your feelings should not run your life, but they do matter! How we feel, whether we have anxiety of peace, can tell us a lot about ways God is calling us to act and change. If you don't have peace about something, even something you are convinced is God's will, spend some prayer time focused on it, and try to hearwhatGod is telling you through that unrest.
In Silence
This is not a popular idea, but you need to make room for silence in your life. If you fill every spare moment with noise, busyness, and distraction, how will you ever hear a whisper from God in the midst of all that? Spend at least a few minutes every day in silent prayer. Sit in God's presence and open your heart to receive whatever he wants to give you.
Listener Question (35:01)
At the end of today's show, I share some questions from listener Ashley who would like some more information and resources for using the Marquette Method of Natural Family Planning.
---
ANNOUNCEMENTS
Join our Girlfriends Podcast Facebook group!
To go beyond the podcast, join us at the Girlfriends Community, an encouraging and supportive online community for Catholic women from all walks of life.
RETREAT
You're Worth It! A Retreat for Women
Find out more about bringing this unique event for women to your parish, group, or community. Read more and request more information here.
Or find out more about having me come speak at your parish or conference.
CONTACT
Email Danielle Bean
Rate and Review Girlfriends in iTunes
Leave voice feedback
Girlfriends on Facebook, Danielle Bean on Facebook, Twitter, Instagram, and Voxer
---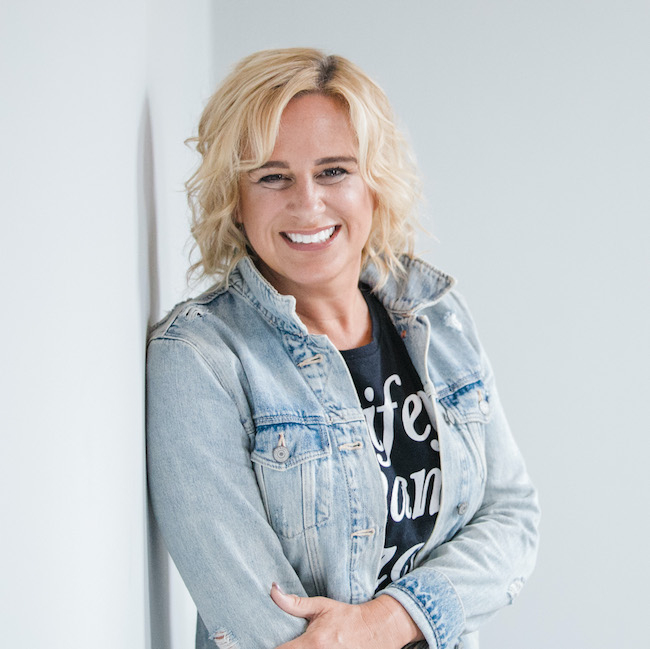 Meet Your Host:
Danielle Bean
A writer, speaker, wife, and mother, Danielle helps women from all walks of life discover their dignity and worth so they can find peace, balance, and joy in family living. Danielle has been married to her husband Dan for 28 years, and together they have eight amazing children.
Danielle is host of The Gist, a talk show for women on CatholicTV, and author of several books, including You Are Enough: What Women of the Bible Teach You About Your Mission and Worth and Momnipotent: The Not-so Perfect Guide to Catholic Motherhood, as well as her latest book, Whisper: Finding God in the Everyday.