Chrissie shut her Bible with frustration. "I get nothing out of this! How can you read it so much?!"
I had told her that the Bible was like a love letter to her from God; that if she read it, she'd hear him speaking to her heart and life. Five days and who knows how many chapters later, Chrissie had still heard nothing.
Maybe you can relate. You set aside time, get out your Bible, curl up with some coffee, start reading and . . . nothing. It doesn't make sense, or you can't relate, or it's just too much work. You put the Bible down and decide it's a better use of your time to go to Mass or to read someone else's reflections.
"How do the Protestants do it?" Chrissie asked. "Do they have some special Scripture line to heaven?"
I don't think so, but that got me thinking. Before I became Catholic, the Bible was my sacrament, my Eucharist. It was where I found the presence of God. I couldn't choose to go to Mass or Adoration if I got bored reading the Bible, I had to read harder. I got frustrated and disappointed as often as anyone, but it never occurred to me to stop. I wanted a relationship with God and with his son. So I did what anyone does who wants a relationship with someone else: I hung out where I knew he would be.
---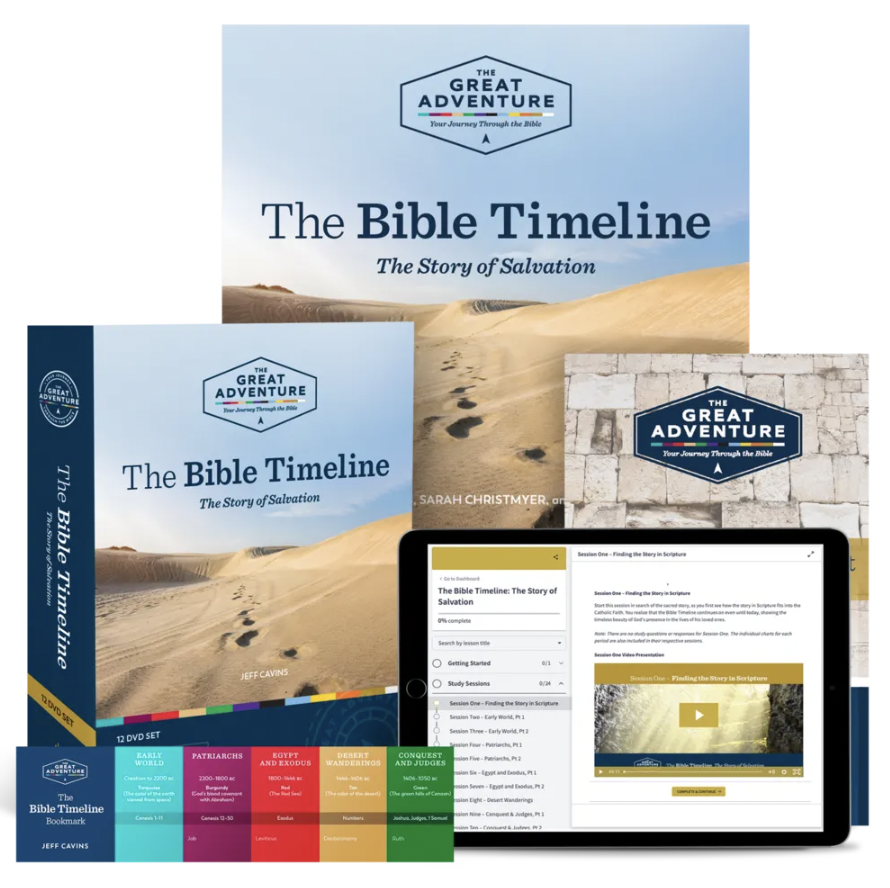 ---
The Bible as a Place
It helps to think about the Bible as a place and not a book. The Church tells us that in the sacred books, the Father who is in heaven meets His children with great love and speaks with them; and the force and power in the word of God is so great that it stands as the support and energy of the Church, the strength of faith for her sons, the food of the soul, the pure and everlasting source of spiritual life (Dei Verbum, 21. Emphasis mine).
God comes down from heaven to meet us in the Bible! When I read that, I imagine myself on a bench in my garden, reading my Bible, with God right beside me.
Sometimes he talks. Sometimes it's a message right to me! Other times, it's more about him: things he's done, stories about his family, truths that I should know. Some things are interesting, some things profound—and some things are just things. Bits and pieces I hardly notice, but that make my knowing richer.
Sometimes I talk. I might thank him for what I read, talk about the way it touches me, or tell him I don't get it. If I can't find him right away, I'll look harder. I'll ask him to show me what he has for me that day.
Sometimes, we just sit there. It might be in blissful contemplation of the exchange we just had, but more often we just hang out. His words might not strike me, or I have nothing to say. That's OK. Like I can with my friends, we can sit there in quiet. Both on the bench, just being together.
Does God speak to me? Yes. Not always directly, not always with words I feel in my heart, and not every time I pick up his Word. But the Bible's not a tool that does what I want when I want it to. It's a place I meet God and get to know him. The more I read, the better I know him and the more I recognize his voice. He will speak to me throughout the day, through the Scripture that's been written in my heart.
If you're learning to spend time in Scripture, remember these "three P's" of fruitful Bible reading:
1. Prayer
Always pray first "so that God and man may talk together; for 'we speak to Him when we pray; we hear Him when we read the divine saying'" (Dei Verbum, 25).
2. Persistence
Build a habit of Bible reading. Don't expect instant or constant gratification. (Think of it as daily bread, not daily dessert!) Like food, it nourishes even when you don't feel it. Search diligently and trust God to meet you.
3. Patience
God wants to speak to you! He gave you his word. Don't bite off more than you can chew. Take it slow and savor what you read. Learn to listen and wait for his "still, small voice."
May God meet you in his Word with love!
---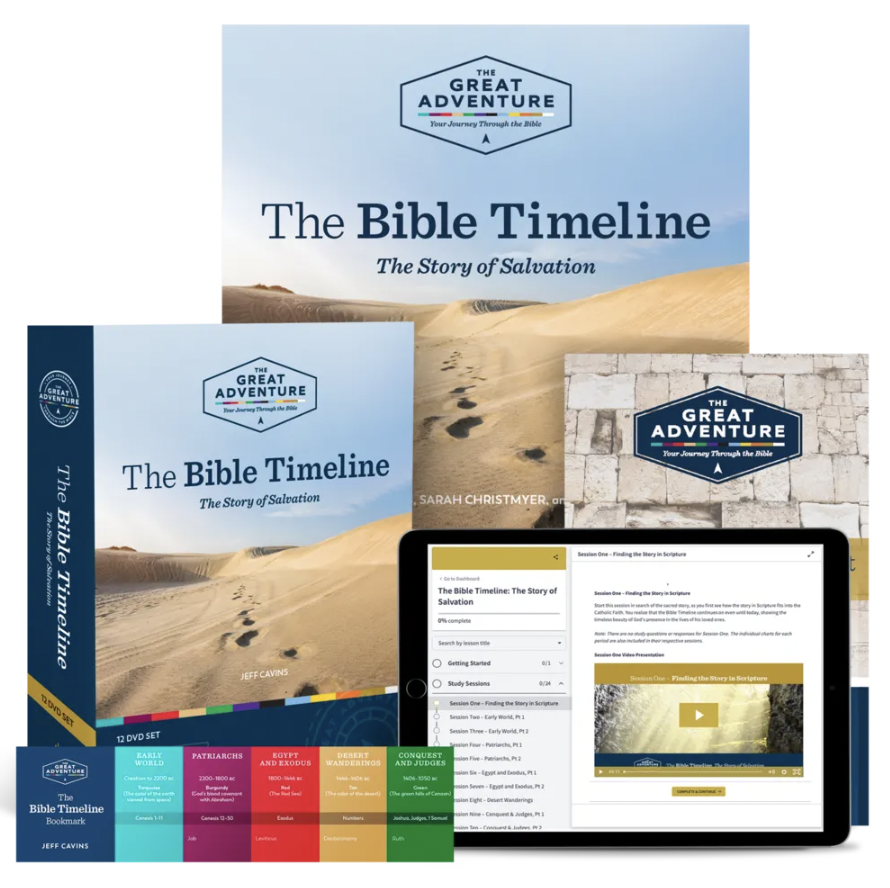 ---
© 2015 Sarah Christmyer – www.ComeIntotheWord.com.
---
You May Also Like:
---
---
---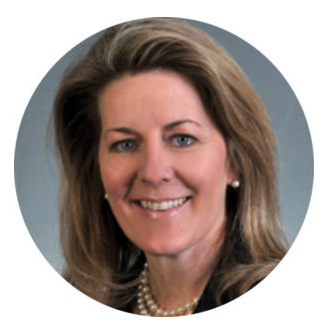 Sarah Christmyer is co-developer with Jeff Cavins of The Great Adventure Catholic Bible study system. She is author or co-author of a number of the studies. Sarah has thirty years of experience leading and teaching Bible studies. She helped launch Catholic Scripture Study and is co-author of "Genesis Part I: God and His Creation" and "Genesis Part II: God and His Family," published by Emmaus Road. Raised in a strong evangelical family, she was received into the Catholic Church in 1992. Sarah also writes at comeintotheword.com.
---
This article was first published on The Great Adventure Blog, the Ascension Blog's former home, on April 21, 2015. The Great Adventure Blog has been discontinued, but you can still learn about The Great Adventure Bible studies here.
---
Featured photo by Ben White on Unsplash
---