The alarm goes off at 5AM and I stumble to the bathroom, turn on the light.
ARGH!
My face jumps out at me from the mirror: blotched and bleary, gray circles, hair every which way. I look as bad as I feel!
I shut my eyes, grab a washcloth, and start scrubbing: only when I've dried my face and brushed my hair do I look back in the mirror, hoping that other face is gone.
I always look back in the mirror. What would happen if I just walked out like that, grabbed my purse, and went out to teach or do my shopping? I can imagine the reaction. "Doesn't she know what she looks like?" they would whisper behind my back. "Doesn't she have a mirror??"
This is what St. James is talking about when he says "If any one is a hearer of the word and not a doer, he is like a man who observes his natural face in a mirror; for he observes himself and goes away and at once forgets what he was like" (James 1:23-24).
In other words, when I read something in the Bible that points out a need in my life and then do nothing about it, it's like looking in the mirror, seeing a huge blemish on my face … and leaving it there.
James goes on in verse 25:
"But he who looks into the perfect law, the law of liberty [the Bible], and perseveres, being no hearer that forgets but a doer that acts, he shall be blessed in his doing."
"Persevering" is what I do in the mirror after I get over the shock of that first sight: I do something about the state of my face.
Perseverance Makes Perfect
Unfortunately, a mirror can't tell me how to fix what I see in it. But the mirror of God's word holds up to my face the image of Christ. It gives me a standard so I can see where I need to make changes.
James says to "persevere" in the Word, we must be "a doer that acts." In other words, don't just read your Bible, smile, and move on. You might as well not read it at all.
Instead,
Look into it deeply.
Hold it up against your life, and ask the Lord how it applies to you.
When you see where you fail to measure up, do something about it.
And bit by bit, you'll be conformed to the image of Christ.
May you be blessed in your doing!
---
You May Also Like:
---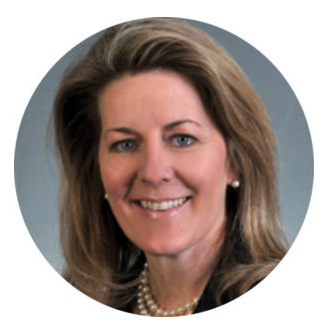 Sarah Christmyer is co-developer with Jeff Cavins of The Great Adventure Catholic Bible study system. She is author or co-author of a number of the studies. Sarah has thirty years of experience leading and teaching Bible studies. She helped launch Catholic Scripture Study and is co-author of "Genesis Part I: God and His Creation" and "Genesis Part II: God and His Family," published by Emmaus Road. Raised in a strong evangelical family, she was received into the Catholic Church in 1992. Sarah also writes at comeintotheword.com.
---
This article was first published on The Great Adventure Blog, the Ascension Blog's former home, on October 8, 2014. The Great Adventure Blog has been discontinued, but you can still learn about The Great Adventure Bible studies here.
---
Photo by Laurenz Kleinheider on Unsplash