My nesting instinct has kicked in full force, and the house and my calendar are bristling with preparations for Christmas. In the middle of it all, the Immaculate Conception reminds me that all the cleaning and baking and buying should reflect something even bigger going on inside me: preparations for Christ's coming to my heart.
When we meet Mary on the Solemnity of the Immaculate Conception she is already immaculate, already crowned in glory. We take her purity for granted: she's the Mother of God, after all! But think for a minute about what it took for the holy God to make his home in, and take the flesh of, a human being:
Our first parents walked with God in the Garden of Eden, but the Fall ended that easy communion. Fiery swords blocked their way to the Tree of Life and from then on, no person could approach God without preparing.
"Take off your shoes," God told Moses from inside the burning bush (Exodus 3:5).
The Lord commanded from Mt. Sinai:
"Go down and come up along with Aaron. But do not let the priests and the people break through to come up to the LORD; else he will break out against them."

(Exodus 19:24)
His glory there "was like a devouring fire in the sight of the people." (Exodus 24:2,17)
A Fitting Preparation
Anything tainted by sin burns away in the presence of the all-holy God. Perhaps that is one reason the Ark of the Covenant, where God's presence rested, was overlaid in gold and the mercy seat and cherubim overshadowing it were beaten from pure gold. Gold passes through fire and is purified, not burned.
Not surprisingly, then, when it came time for God to take on flesh, he prepared a holy vessel. Like the burning bush from which God spoke to Moses, Mary held God within her and was not consumed. (For this reason, artists for centuries have depicted Mary, holding Jesus, cradled by holy flames). It was not Mary's innate holiness that allowed her to do this. It was holiness imputed to her by prevenient grace. Applying the merits of Christ's death to her ahead of time, God saw to it that Mary was conceived without the stain of original sin. She was indeed "full of grace" —from the start, she had what it took to stand in God's presence.
If Mary had to be prepared to receive the Christ-child in her womb, how much more should we prepare to receive him in our hearts?
Yesterday we heard from Isaiah and John the Baptist: "Prepare the way of the Lord!" "Repent!" Mary shows us that in spite of our frailty, we too can receive God. Let us make fitting preparation for his coming to us.
---
You May Also Like:
---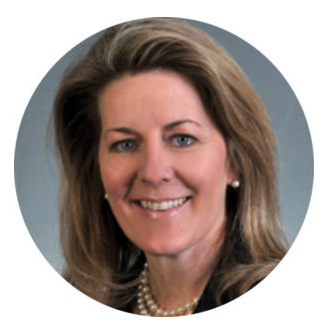 Sarah Christmyer is co-developer with Jeff Cavins of The Great Adventure Catholic Bible study system. She is author or co-author of a number of the studies. Sarah has thirty years of experience leading and teaching Bible studies. She helped launch Catholic Scripture Study and is co-author of "Genesis Part I: God and His Creation" and "Genesis Part II: God and His Family," published by Emmaus Road. Raised in a strong evangelical family, she was received into the Catholic Church in 1992. Sarah also writes at comeintotheword.com.
---
This article was first published on Ascension Blog's former home, The Great Adventure Blog December 2015. The Great Adventure Blog has been discontinued. This article was also republished on the Ascension Blog December 2017.
---
Painting, "Immaculate Conception' (c. 1628), by Peter Paul Rubens sourced from Wikimedia Commons