Whether or not you like this or that celebrity, our day-to-day surfing and browsing will often bring them to our screens—but it's rare to discover that a celebrity actually practices the Catholic Faith in any capacity. Below are some of the high-profile figures who have professed that they are Catholic.
Stephen Colbert
Colbert dubs himself America's most famous and influential Catholic.
The youngest of eleven children and a graduate of Northwestern University, Colbert and his siblings were taught by their devout parents the value of faith and intellectualism. His dad was an immunologist and a university medical school dean while his mom served as a stay-at-home parent.
In interviews, Colbert has described a transformative renewal of his Catholic religion in his early twenties, after having experienced doubts and turning away from his faith.
As Colbert has described, he was walking along some streets in Chicago as a twenty-two-year-old on a cold night during his time as part of a comedy troupe. It was then that a stranger handed him a pocket Bible with New Testament Scriptures along with the books of Psalms and Proverbs.
Upon reading some passages from Jesus' Sermon on the Mount, Colbert has said he felt "absolutely, immediately lightened," mentioning his life has never been the same.
Today, Colbert not only shares his Catholic faith openly through his on-stage work, but he reportedly has taught First Communion and Sunday School classes at his church.
Patricia Heaton
The television actress grew up in the Cleveland area as one of five children and was raised a devout Catholic. She attended daily Mass for her mom, who died from an aneurysm when Heaton was twelve. Heaton once appeared with Colbert to discuss their shared Catholic faith. Her sister Sharon is a Dominican nun and has served as assistant registrar at Aquinas College (Nashville).
Referencing Jesus in her self-description of her Twitter account, Heaton has credited her Catholic faith in saving her from suicide during struggles early in her acting career. A wife and mother of four sons, Heaton went through a self-described "Protestant wilderness" following her first marriage and divorce. Embarking on the annulment process, she rediscovered her Catholic faith and has since returned to the Church.
Openly pro-life, Heaton opposes abortion and the death penalty. She has also been vocal in her stance against those involved in the sex abuse scandals of the Catholic Church.
Jim Caviezel
The TV and movie actor who has starred in such films as The Passion of the Christ and Paul, Apostle of Christ is widely recognized as a prominent Catholic in Hollywood. In fact, some argue his open practice of faith has cost him acting opportunities.
In addition to recent faith-related acting roles, Caviezel is quite open in sharing how Christ's suffering is our redemption.
In interviews, Caviezel has offered how his life has been impacted by Pope St. John Paul II, and he encourages others in a pursuit of sainthood. Caviezel aims to exemplify this in his acting, going so far as to ensure modesty in love scenes.
One of five children in a tightly knit Catholic family, Caviezel strives to give witness to Jesus' gospel each day and is known to hold special devotion to our blessed mother Mary. He and his wife are devout Catholics who oppose abortion and have adopted three children from China with cancer.
Mark Wahlberg
The actor and businessman discovered his faith at a young age after some trouble in his teenaged years. Spending much of his time on the streets as an adolescent, Wahlberg dropped out of school and later served prison time. It was during his time in jail that he rediscovered God. Today, Wahlberg openly shares his faith journey in order to inspire others.
Having built a chapel at his home, Wahlberg makes sure to set aside time for prayer and Scripture reading as part of his daily routine. He reportedly keeps in regular contact with his parish priest from his youth, who married Wahlberg and his wife and baptized their four children.
Wahlberg, who has called his faith in God "the most important part" of his life, is known to attend daily Mass often. He served as emcee with Pope Francis at the Festival of Families during the World Meeting of Families held in Philadelphia in 2015.
His brother Donnie stars on Blue Bloods, a TV police drama detailing an Irish-Catholic American family that often weaves its faith into daily activity.
Nicole Kidman
The Australian-American actress grew up Catholic and, along with her sister, was reportedly taught by the Sisters of Mercy at a Jesuit-run parish in the Sydney archdiocese.
Kidman was once married to Scientology-practicing actor Tom Cruise, but she insisted their two adopted children not be raised in his faith. According to reports, Kidman never required an annulment following their divorce in 2001, as they wed in the Church of Scientology, thus having a marriage not recognized by the Catholic Church.
In 2006, Kidman married musician Keith Urban in the Cardinal Cerretti Memorial Chapel in the Archdiocese of Sydney. The couple has two daughters, named Sunday Rose and Faith Margaret, while Kidman's Catholic upbringing and penchant for prayer has led to the family attending church services in Nashville.
Leah Remini
The TV actress is another Catholic celebrity with ties to Scientology. Baptized and raised in the Catholic tradition in early childhood with her Sicilian grandmother, Remini later grew up with Scientology teachings beginning at age nine, when her mom began taking up the practice.
In 2013, Remini left the Church of Scientology after thirty-five years and has since found peace in her Catholic roots. In an interview with People magazine in 2015, she discussed the great comfort found visiting a Catholic church, "by myself, sitting and praying and doing my rosary."
Once Remini had embraced the Catholic faith, her eleven-year-old daughter Sofia was baptized in the Catholic Church.
Clarence Thomas
The United States Supreme Court justice was raised Catholic by his grandparents and once studied at Conception Seminary College, a Catholic seminary in Missouri. Later, he attended and graduated from Holy Cross, a Jesuit college in Worcester, Massachusetts, prior to his law education at Yale University.
Critical of the Catholic Church for her handling of racism in the 1960s during the civil rights movement, Thomas reconciled with the Church in 1996.
Of the 114 justices in the Supreme Court's history, there have been fourteen practicing Catholics, with Thomas being one of five currently serving on the bench.
Martin Sheen
The actor, whose real name is Ramon Gerardo Antonio Estevez, actually took on his stage name partly as a nod to Archbishop Fulton J. Sheen.
Raised Catholic by devout immigrant parents, Sheen developed an appreciation for social justice in his early twenties after meeting activist Dorothy Day and getting involved with the Catholic Worker Movement.
After slipping away from his faith, Sheen has shared in interviews the story of his reversion to the Catholic Faith at age forty, when he suffered a heart attack.
Married since 1961 to his wife, Janet, Sheen identifies as pro-life. He has also worked in various acting roles displaying his Catholic faith, perhaps most notably as President Josiah Bartlet in the TV drama The West Wing and as a father journeying along the El Camino in the movie The Way.
Kelly Ripa
The co-host of TV's Live! with Kelly and Ryan, Ripa and her actor-husband Mark Consuelos make sure to celebrate their Catholic identity with their three children.
Calling her faith "a source of strength and comfort," Ripa and her family reportedly attend Mass most Sundays, say grace at meals and pray every night.
Ripa is also known to be a contributor to Catholic charities.
Simone Biles
The Summer Olympics darlings certainly have captured the hearts of American supporters through their athletic prowess in gymnastics and swimming, respectively. More than that, though, they have shared their hearts for Jesus in their personal living.
Biles, a decorated Olympic and world champion and arguably the best gymnast in history, is known to carry a rosary in her training bag. She attends Mass with her parents and lights a candle for the intercession of St. Sebastian, the patron saint of athletes.
Katie Ledecky
Ledecky, a five-time Olympic gold medalist and winner of fifteen world championship gold medals, attended Catholic elementary and high schools growing up in suburban Washington, D.C.
Born on St. Patrick's Day, Ledecky says a Hail Mary prior to each event and credits her Catholic faith for helping her keep proper perspective in life.
As a teenager, the now twenty-two-year-old helped lead her high school's campus ministry program, planning liturgies, retreats and prayer services, while also being heavily involved in social justice initiatives.
In addition to her practicing Catholic family, her devout faith is further strengthened by the religious sisters at her former schools and her godfather, Fr. Jim Shea, a Jesuit priest who served in the Archdiocese of Washington, including as the provincial of the Maryland Province of the Society of Jesus.
Honorable Mentions?
While these are all examples of high-profile Catholics, they are not the only celebrities who celebrate their faith. Perhaps you know of others deserving honorable mentions and can share them with us. If so, mention them in the comments at the bottom of the page.

---
You May Also Like:
---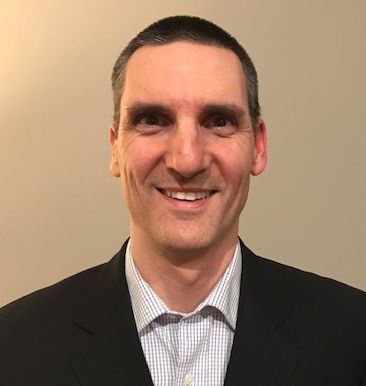 Matt Charbonneau is a high school religious education teacher who inspires his students to explore a deeper relationship with God. Applying uplifting lessons, engaging activities and insightful experiences, he strives to demonstrate the powerful presence and unconditional love of God in everyday life. For more of Matt's writing, visit God's Giveaways at www.mattcharbonneau.com.
Has Ascension's free media strengthened your faith?
You can now offer ongoing support for this content with a recurring gift.
Support Ascension
Get your favorite Ascension content sent right to your email!