Back in the fall, I described in my personal blog, God's Giveaways, how my wife and I were settling into our new family home with our three little kids. I wrote about how I saw this as an opportunity for evangelization, figuring I'd be able to help spread Jesus' good news to new neighbors.

About four months later, while we've certainly not met everyone on the street, my wife and I have been fortunate to slowly get to know several people in neighboring houses. In the process, we've noticed a few practical, simple—sometimes even unintentional—opportunities to spread the gospel that anyone could take advantage of in any neighborhood.

1. Everyday Conversation Starters
Some conversations have been with acquaintances we never expected to run into. For instance, we found out a former vice-principal from Catherine's high school days actually lives just a few doors down with his wife and family. We have regular conversations when they pass by while walking their dogs.

While many of the kids on the street are teenagers—noticeably older than our kids, who are aged five years and younger—we have had the chance to get to know some of the other children and their parents.

Having even just a few moments each day, we've been able to strike up enjoyable conversations with them when waiting for the school bus to come each morning and pick up our son Isaac for junior kindergarten.

There have been some other everyday conversation starters. For example, we've noticed how one woman and her daughter have a statue of the Virgin Mary on their front lawn, a perfect cue for us to share our common Catholic faith.

Also, our children have introduced themselves to some of the other kids by approaching their new puppy. Recently, their mother was gracious enough to donate some of their child-themed games, puzzles, and DVDs now that her kids have outgrown the life stage we find ourselves in currently. Aiming to express our gratitude, Catherine baked some delicious banana bread for the family, which was a huge hit.

2. Community Dinners
Aside from such encounters, while we may not always see many people out on the street (a largely double-income workforce in the neighborhood and today's electronics playing some role in this), we have sought to jump on a golden opportunity to share God's presence by inviting others into our home.

While approaching strangers with a joyful greeting is a classic way to express the gospel, we've also discovered that inviting other families over for occasional gatherings is a great way to evangelize.

Scheduled as playdates, as our kids may be in the same junior kindergarten or preschool class, get-togethers like Friday pizza nights have allowed us to meet other adults and humbly share a model of God's teachings in action.

It's through saying grace before such meals or having visitors notice a Crucifix on various walls in our home that we can share in subtle fashion our faith and introduce the Lord's presence among our guests.

At Halloween, for instance, we continued a tradition we started in our old neighborhood by having a bunch of families over for a meal before all heading out for some trick-or-treating on our street. Some of the families have joined us for a few years now, while others were new to the fold, presenting us with a perfect chance to show the love and spirit of Christian community.

3. Date Nights
Around the same time of year, my wife and I attended a sort of date night at our church.

As people invited others from outside of the faith community to take part in a fun evening of fellowship, Catherine and I were thankful some of our neighborhood friends took us up on the offer.

The couples seemed to have a great time, while we were simply happy to plant a seed and allow for cultivation of deeper friendship and faith exploration.

With a similar date night at the church in the works for the new year, we'd certainly love to invite our friends again, along with spreading the word to others we know.

A few weeks before Christmas, Catherine and I were grateful to co-host a large gathering of friends from our church. Knowing some couples more than others, such an evening allowed for more intimate development of relationships, sharing and celebrating God's love through warm hospitality.

It is through all of these events—along with others, like having our parish priest bless our home while he was over for a meal—that we gain encouragement to introduce Jesus and his welcoming love and grace to those in our neighborhood.

4. Praying in Public
One of the most common ways we express our faith is by blessing our kids with the sign of the cross before they board their school bus, or enter their preschool classroom. We also invite our babysitters to say a prayer with our children after their bedtime stories. Catherine and I wish to always model our faith in a manner that is encouraging to our kids while also welcoming to those with whom we come into contact.

By expressing Jesus' love and sharing our faith's gospel values—no matter how subtle or overt this may be—we hope to continue offering genuine friendship in our neighborhood and beyond.

Just the same, as our family chooses to walk with the Lord (Joshua 24:15), we will also choose to continue inviting others to join us along the journey.
---
You May Also Like:
---
About Matt Charbonneau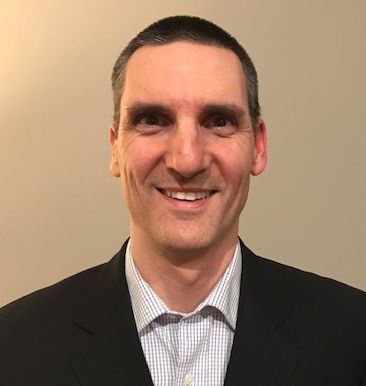 Matt Charbonneau is a high school religious education teacher who inspires his students to explore a deeper relationship with God. Applying uplifting lessons, engaging activities and insightful experiences, he strives to demonstrate the powerful presence and unconditional love of God in everyday life. For more of Matt's writing, visit God's Giveaways at www.mattcharbonneau.com.
---